Kindle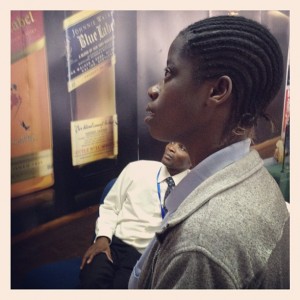 Marilyn Terrell of National Geographic tells Boing Boing,
My pal Andrew Evans who blogs for National Geographic Traveler just happened to be in the capital of Malawi yesterday when the president was rushed to the hospital. The local media insisted he was in stable condition but people were saying he had died, so Andrew stopped by the hospital to see what he could find out. The hospital was oddly quiet, although it had been buzzing with police earlier. Andrew figured something was fishy and starting taking photos of the unprotected hospital until some plainclothes police noticed. They made him delete his photos and demanded that he hand over his iPhone but he refused and kept tweeting, and tweeted the first report of Bingu wa Mutharika's death, which wasn't officially admitted until 24 hours later.

Read Andrew's account, and view his photos, here.
(PHOTO: Andrew Evans. "At Lilongwe airport, Malawians listen to news of their president's death.")
Boing Boing editor/partner and tech culture journalist Xeni Jardin hosts and produces Boing Boing's in-flight TV channel on Virgin America airlines (#10 on the dial), and writes about living with breast cancer. Diagnosed in 2011. @xeni on Twitter. email: xeni@boingboing.net.
More at Boing Boing