Kindle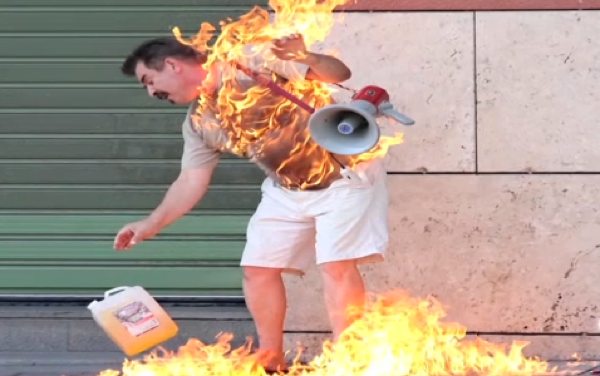 Last year, Apostolos Polyzonis, 55, out of work and out of money, set himself on fire outside a bank in Thessaloniki, Greece. He survived. From CNN:
Until now, Polyzonis's self-immolation was the most vivid image of a singular public act of protest in a country that's been shaken by anti-austerity violence.

But Greece was jolted even more Wednesday after a 77-year-old man took his own life in the busy Syntagma Square, central Athens, the scene of several violent clashes between anti-austerity protesters and the police in recent months.

Just a few hundred yards away from the Greek Parliament, retired pharmacist Dimitris Christoulas shot himself with a handgun amid the morning rush hour, in what was apparently a protest over the financial crisis gripping the nation…

Christoulas's death can be added to an increasing number of suicides in Greece, as more people feel hopeless amid the worst economic crisis in the country's recent history: according to the health ministry data, the suicide rate jumped about 40% in the first five months of 2011 compared with a year earlier.
"
Austerity drives up suicide rate in debt-ridden Greece
"
David Pescovitz is Boing Boing's co-editor/managing partner. He's also a research director at Institute for the Future. On Instagram, he's @pesco.
More at Boing Boing