Man gay after stroke
Lucy Wallis tells the story of a man whose personality changed after a stroke: "Chris Birch struggles to remember or identify with his old self. He used to be a 19-stone, beer-swilling, party-loving rugby fan from the Welsh valleys, the life and soul of a party. He worked in a bank and loved sport and motorbikes. After a freak accident in 2011, he says he underwent a big change to his personality.
He believes that he has gone from being straight to gay.
" [BBC]
Read more at Boing Boing
Read more at Boing Boing
Read more at Boing Boing
---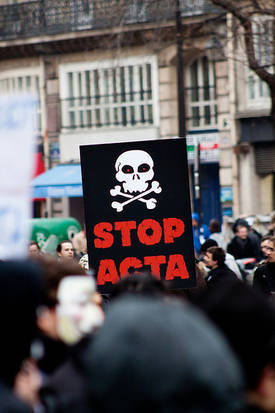 ACTA is the controversial Anti-Counterfeiting Trade Agreement, an extreme, far-reaching copyright treaty drafted in secret by industry and government trade reps, under a seal of confidentiality that even extended to Members of the European Parliament, who were not allowed to see what was being negotiated on their behalf.
---
Laurie Penny, corporate-crime-fighting superhero journo, has a corker of an essay on Warren Ellis's website, about the uneasy role of muckraking journalism in the late days of crony-capitalism:
I thought I got into journalism to tell truths and right wrongs and occasionally get into parties I wouldn't normally be cool enough to go to.