Could this be the best bad music video of all time? 3 Second Rule, by Lisa Gail Allred
Read more at Boing Boing
Read more at Boing Boing
Read more at Boing Boing
---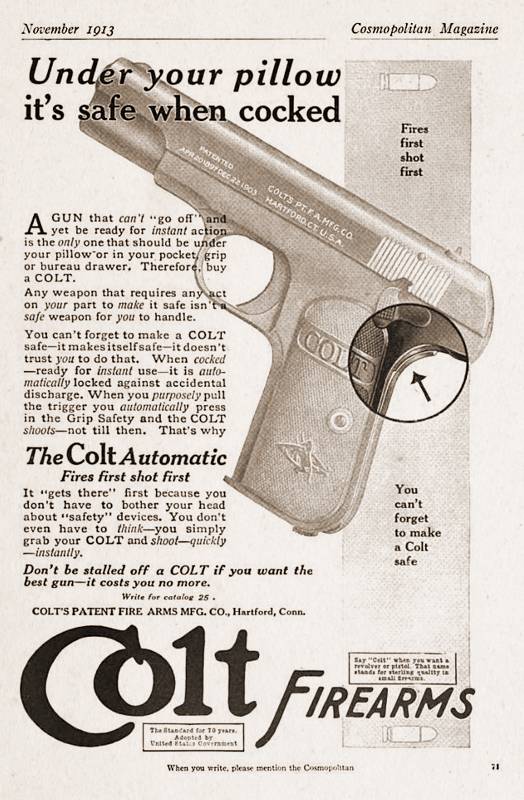 Though slightly less extreme than the ad that suggested letting your kids play with your guns in bed, this 1913 Colt ad that advertisement makes hay out of the fact that they make the kind of piece you can "safely" keep under your pillow while sleeping is a bit on the weirdo/paranoid side.
---
A pair of posts on the Vintage Ads LJ group by Man Writing Slash collect a series of ads from the golden age of men's sleepwear, when pajamas were glorious, stylish, and the kind of thing you'd hang out with your buddies and compare notes on.
---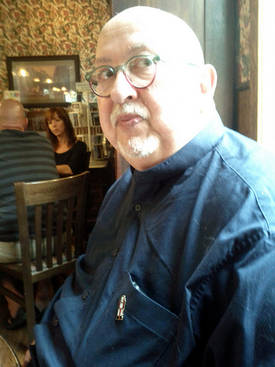 Absurdist kids' literature hero Daniel Pinkwater is at the center of an appropriately absurd kerfuffle. An eighth-grade New York reading test published by Pearson republishes an edited (and much less funny) version of a fairy tale told in his novel Borgel (reprinted in this outstanding omnibus).