Kindle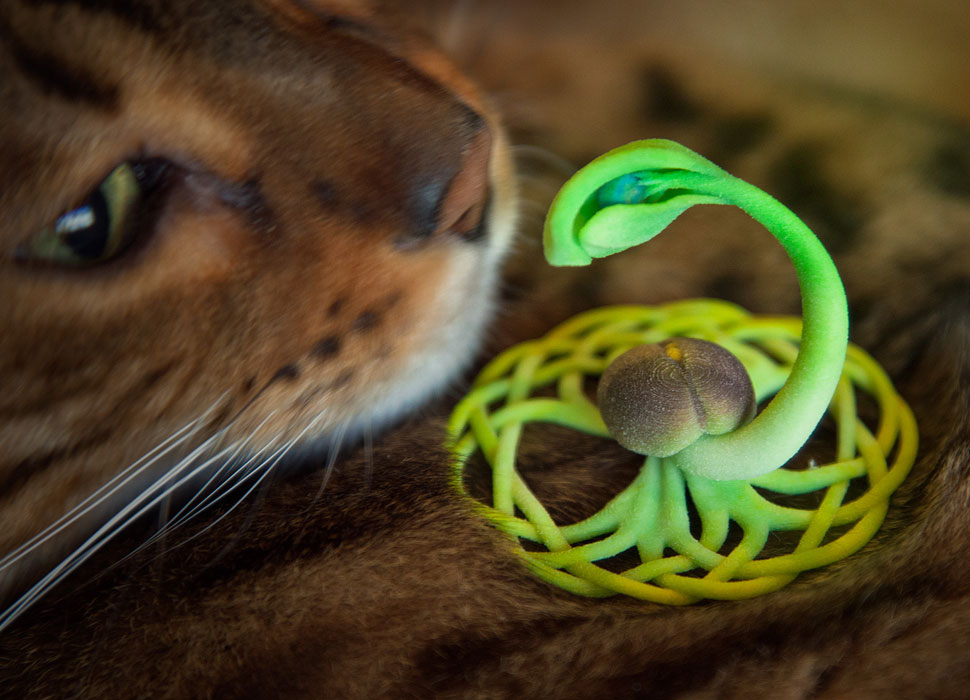 Joaquin Baldwin, whose wonderful creative work we've featured on Boing Boing before, shares these photos of a lovely 3d-printed sculpture he's just created. You can purchase your very own, right here. Cat not included.
Joaquin explains:
I made a sculpture of 3d printed awesomeness and wanted to share it with you, I hope you like it. It is titled The Seed of Yggdrasil. The design is based on the classic Celtic-style knot symbol for the tree of life from Norse mythology, Yggdrasil.

Inside the leaves you can see a small sphere of blue. If you looked reaaally carefully, you would notice that the continents in the blue ball are in the shape of Pangea and not our current distribution. The texture is amazing, the little ridges from the 3D printing process give it a very natural and tactile feel, and the colors are really vibrant. And the cat didn't care at all.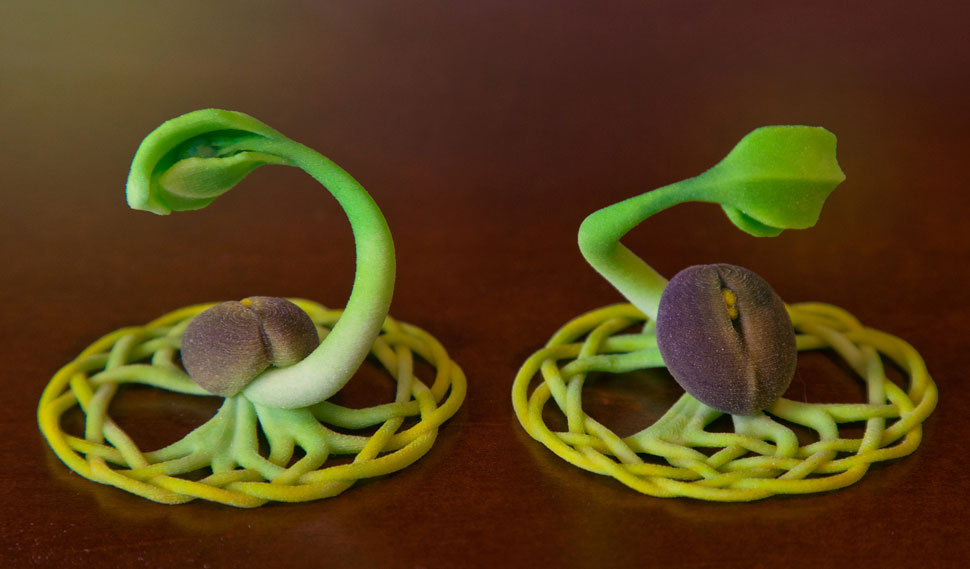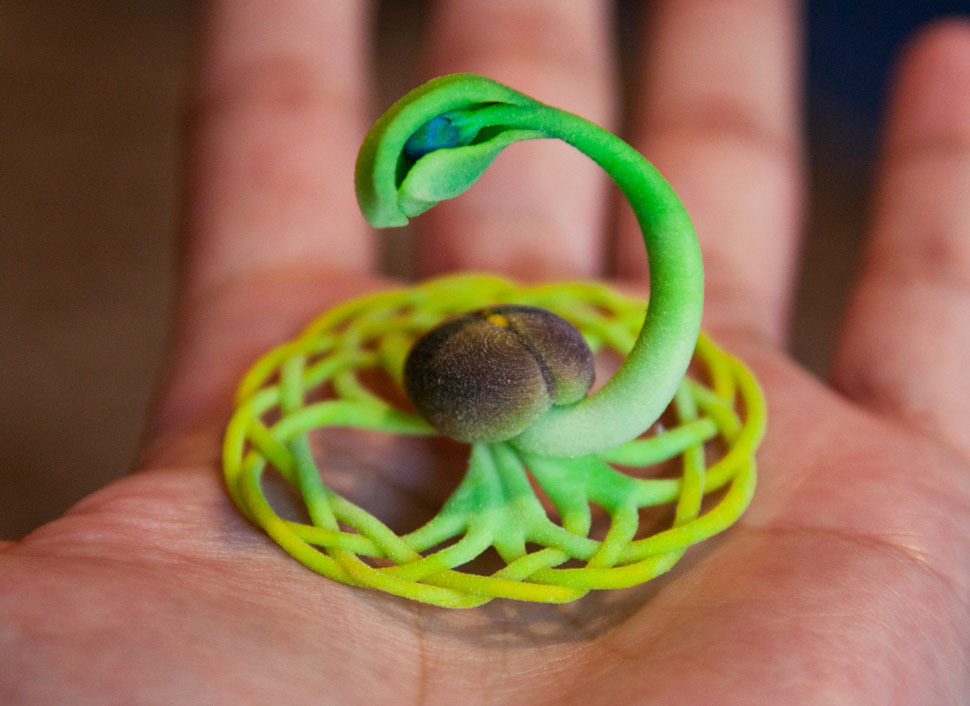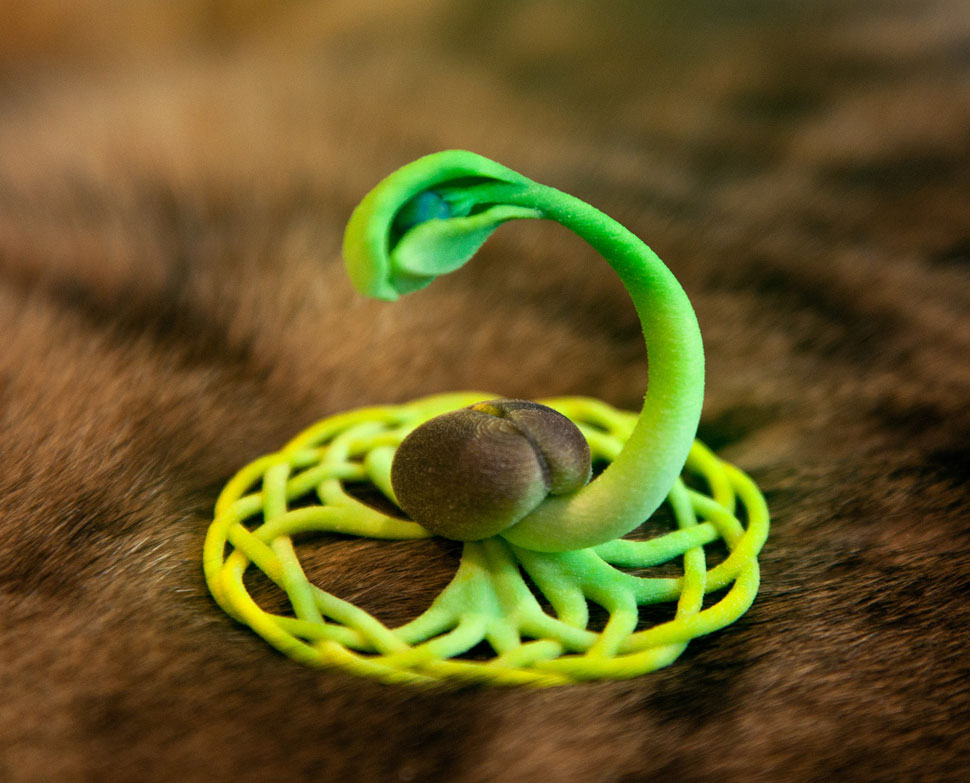 Boing Boing editor/partner and tech culture journalist Xeni Jardin hosts and produces Boing Boing's in-flight TV channel on Virgin America airlines (#10 on the dial), and writes about living with breast cancer. Diagnosed in 2011. @xeni on Twitter. email: xeni@boingboing.net.
More at Boing Boing