Kindle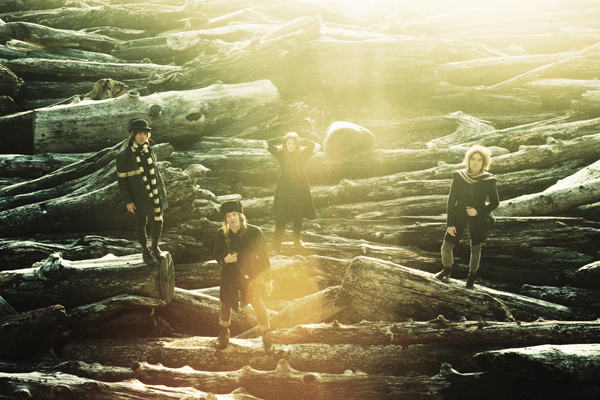 Sound it Out # 26: The Dandy Warhols - "The Autumn Carnival"

The Dandy Warhols have been a band since 1994. They've released 8 widely-different studio albums in these 18 years - their sound has fluctuated between garage rock, electronic and psychedelic. Their new record is called This Machine and came out this week. It's a guitar record in that many of the songs have really interesting signature riffs and rhythms that are guitar-driven. It rocks in a restrained manner.

"The Autumn Carnival" is one of the mellower new Dandys tracks but it's the one I find most addictive. The song has a weighty quality that merges Courtney Taylor-Taylor's sensuous whisper perfectly with swirling guitar and calliope-esque keyboards. I can't recommend it enough.

Download "The Autumn Carnival" for free for a week!
Read more in Music at Boing Boing
Amy worked in the record business at Enigma, Elektra, Virgin and Sub Pop before she got sucked into the technology vortex. She co-founded the Backwards Beekeepers, a chemical-free urban beekeeping collective in Los Angeles. She runs digital marketing for the Los Angeles Philharmonic and The Hollywood Bowl.