Kindle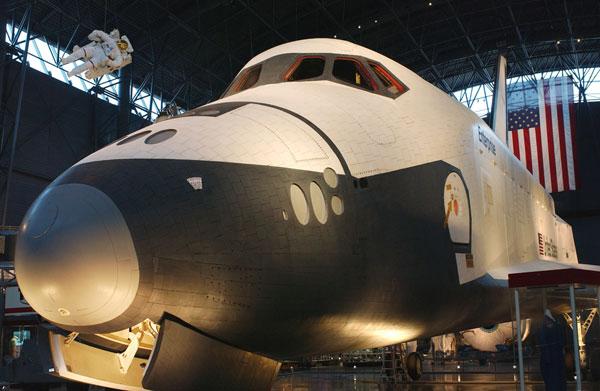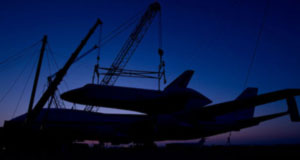 NASA just announced that on Friday, April 27, space shuttle Enterprise will be "piggybacked" on a 747 Shuttle Carrier Aircraft from Washington Dulles International Airport to New York's JFK.
The duo "will fly at a relatively low altitude over various parts of the New York City metropolitan area," and are expected to "fly near a variety of landmarks, including the Statue of Liberty and Intrepid."
The FAA is coordinating the flight, which is scheduled to occur between 9:30 and 11:30 a.m. EDT. More details here. (photo: NASA/Renee Bouchard)
Boing Boing editor/partner and tech culture journalist Xeni Jardin hosts and produces Boing Boing's in-flight TV channel on Virgin America airlines (#10 on the dial), and writes about living with breast cancer. Diagnosed in 2011. @xeni on Twitter. email: xeni@boingboing.net.
More at Boing Boing