Kindle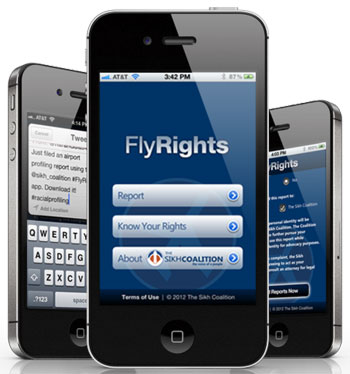 Via the BB Submitterator, BB reader rbrammer says:
The Sikh Coalition just released the FlyRights app. It's a smart phone app that gives travelers who believe they've been the victim of discrimination by the TSA the ability to submit formal complaints directly from their smart phones. You should have this on your phone the next time you fly!
Available for both Android and iOS. Makes perfect sense to me that a Sikh organization would be the one to put this together, given all of the idiot-hate that community has received post-9/11.
Boing Boing editor/partner and tech culture journalist Xeni Jardin hosts and produces Boing Boing's in-flight TV channel on Virgin America airlines (#10 on the dial), and writes about living with breast cancer. Diagnosed in 2011. @xeni on Twitter. email: xeni@boingboing.net.
More at Boing Boing