Kindle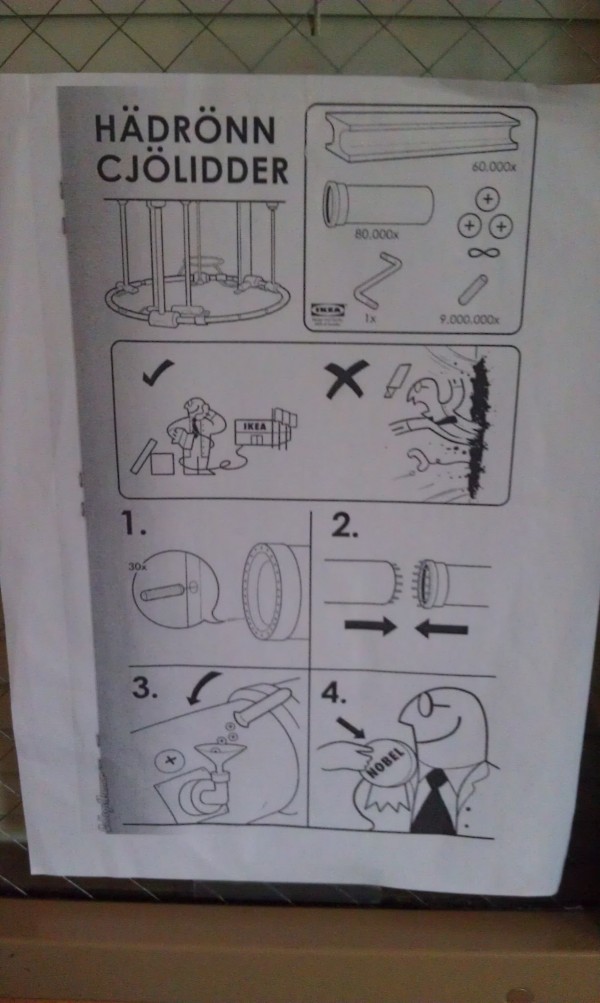 One of my favorite parts about going on tours of laboratories are the signs and jokes that scientists post on office doors and lab walls. This gem comes from the Lawrence Berkeley National Laboratory.
The obvious question: How do you transport an infinite number of protons home from IKEA? Does that fit on the little cardboard roof rack?
Maggie Koerth-Baker is the science editor at BoingBoing.net. She writes a monthly column for The New York Times Magazine and is the author of Before the Lights Go Out
, a book about electricity, infrastructure, and the future of energy. You can find Maggie on Twitter and Facebook.
Maggie goes places and talks to people. Find out where she'll be speaking next.
More at Boing Boing