Occupy this stylish biker jacket
Read more at Boing Boing
Read more at Boing Boing
Read more at Boing Boing
---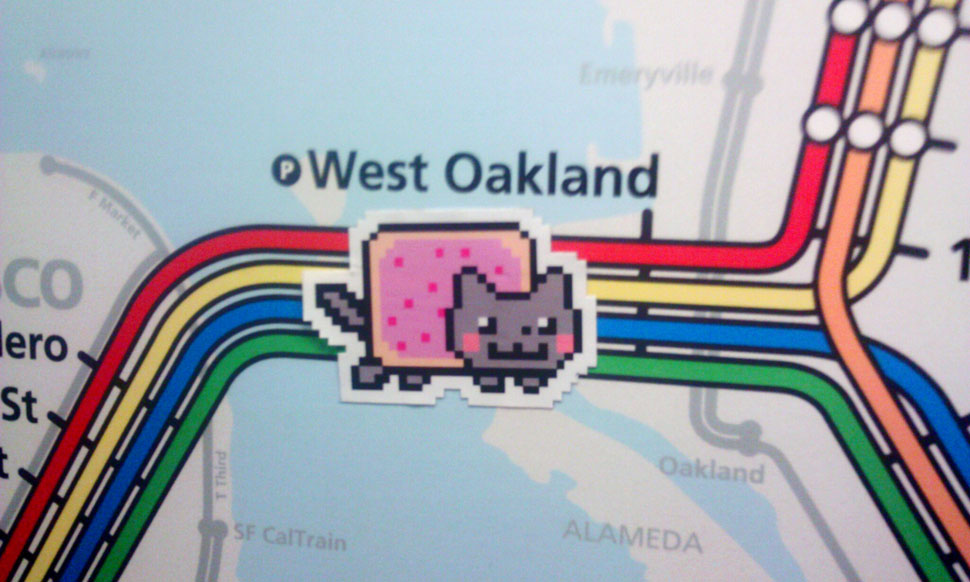 Boing Boing reader Parker Higgins shares this photograph, and explains:
I took this picture of a nyan cat sticker on the map of the San Francisco bay area public transit system, BART.
---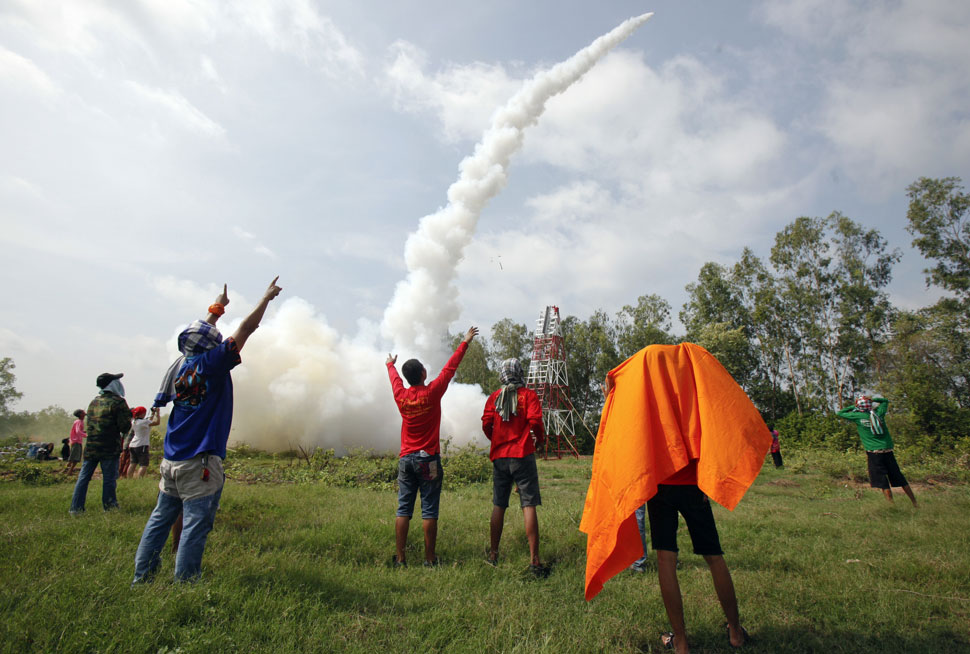 Participants in a rocket competition cheer after their rocket was successfully launched during the rocket festival known as "Bun Bangfai" in Yasothon, northeast of Bangkok, May 13, 2012. The festival marks the start of the rainy season when farmers are about to plant rice.