Kindle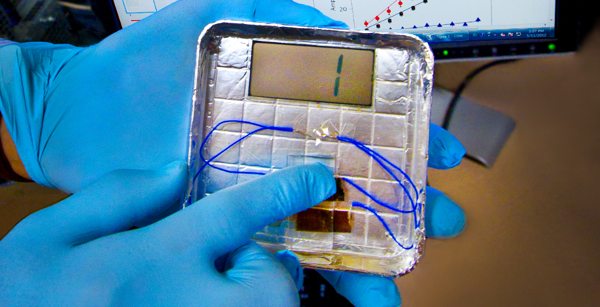 For years, researchers have worked on fascinating methods to scavenge power from kinetic energy -- humming air conditioning ducts, roads that vibrate as cars pass over, etc. Now, engineers at Lawrence Berkeley National Laboratory are integrating viruses into small devices that convert mechanical energy into electricity. The harmless viruses exhibit natural piezoelectric properties -- when stress is applied to them, they accumulate charge. In this prototype viral-electric generator, tapping a finger on the virus-coated electrode cranks out enough current to drive a tiny LCD display.
The milestone could lead to tiny devices that harvest electrical energy from the vibrations of everyday tasks such as shutting a door or climbing stairs.

It also points to a simpler way to make microelectronic devices. That's because the viruses arrange themselves into an orderly film that enables the generator to work. Self-assembly is a much sought after goal in the finicky world of nanotechnology.

"More research is needed, but our work is a promising first step toward the development of personal power generators, actuators for use in nano-devices, and other devices based on viral electronics," says Seung-Wuk Lee, a faculty scientist in Berkeley Lab's Physical Biosciences Division and a UC Berkeley associate professor of bioengineering.
"
Berkeley Lab Scientists Generate Electricity From Viruses
"
David Pescovitz is Boing Boing's co-editor/managing partner. He's also a research director at Institute for the Future. On Instagram, he's @pesco.
More at Boing Boing