Kindle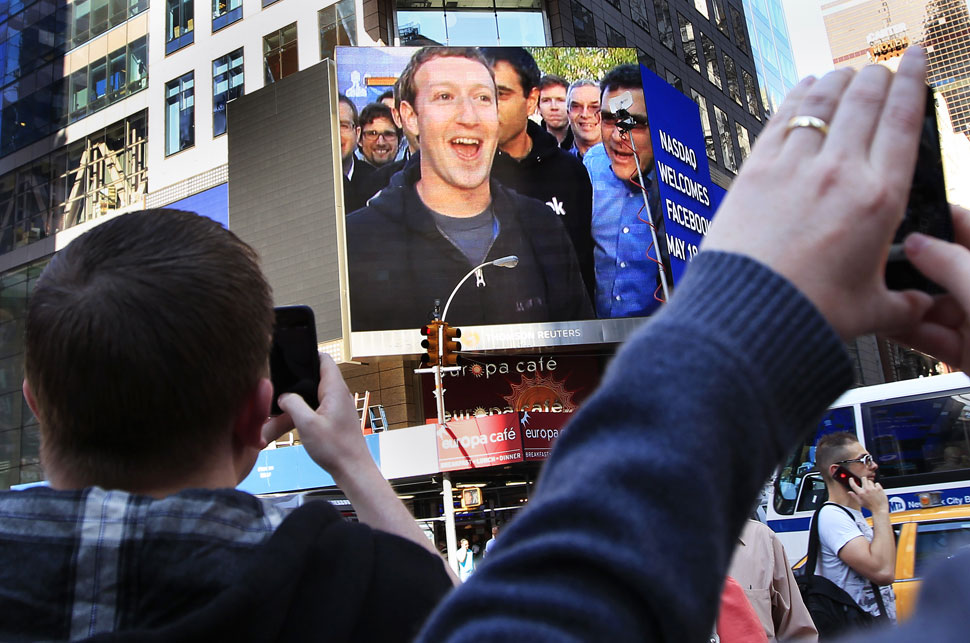 Shares of Facebook (FB) opened at $42.05 on today, up about 11 percent from the IPO price of $38. At this valuation, the company is worth around $115 billion. But shortly after the open, despite all the bubblicious hype leading up to FB's debut: share price dropped. At the time of this blog post, the price is hovering around $38.
The WSJ reports that trading volume was more than 375 million in first three hours of listing, more than 6.5% of total market volume. Trade volume is expected to set a new record in trading volume on IPO day.
STOCKENFREUDE (n): That feeling you get, as someone who loathes Facebook, seeing FB shares crap out on IPO day.
Analysis: NYT Dealbook, CBS, USA Today, SJ Merc, LAT, WSJ.
Facebook shares show no gain on day one. In other breaking news, the Winklevii are cackling and rolling a blunt.

— N'Gai Croal (@ncroal) May 18, 2012
Weird, I swore Yahoo had a patent on flat stock growth. Add it to the lawsuit pile.

— MG Siegler (@parislemon) May 18, 2012
By the flat = win for Facebook logic, closing under $38 would have been a bigger win since they would have sold higher than market value.

— Gabriel Snyder (@gabrielsnyder) May 18, 2012
Facebook ends the day at $38. It's like this whole day of trading never happened.

— Heidi N. Moore (@moorehn) May 18, 2012
I predicted Facebook would finish the day below $38. I'd forgotten about the underwriters. It'll be $32 next week.

— John Perry Barlow (@JPBarlow) May 18, 2012
T-shirt: "I created an 800 million user platform that's barely begun to monetize and all I got was this $104 billion valuation."

— Chris Sacca (@sacca) May 18, 2012
So happy to see some kids from Harvard finally get a break.

— Ana Marie Cox (@anamariecox) May 18, 2012
More like IPOh Wow! Congrats to Mork Zipperberg & the whole Facebooks team! #money #stocks #wallstreet #bells #yelling #hello!

— rob delaney (@robdelaney) May 18, 2012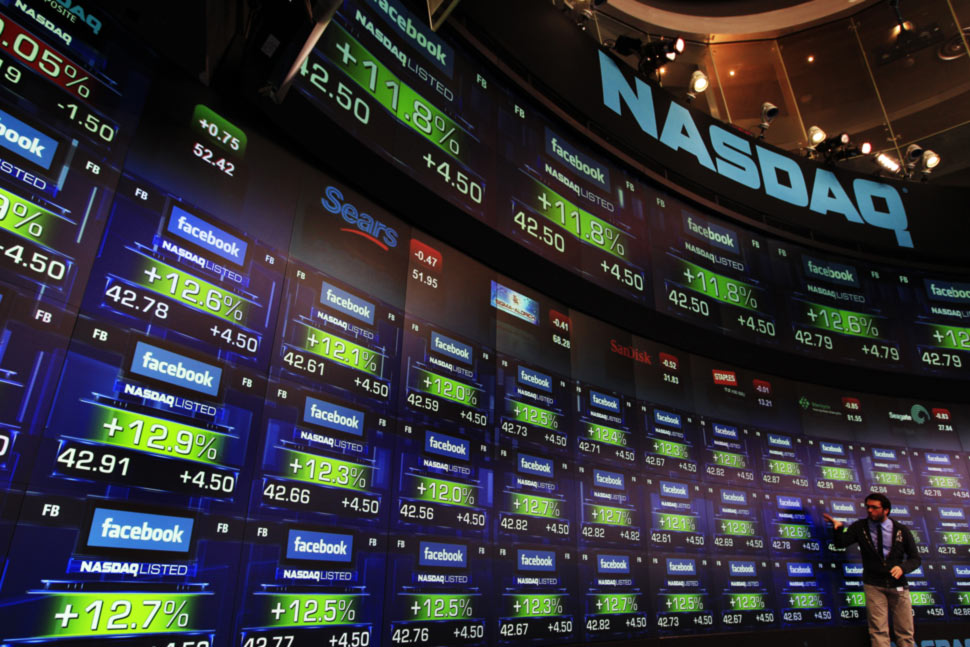 Boing Boing editor/partner and tech culture journalist Xeni Jardin hosts and produces Boing Boing's in-flight TV channel on Virgin America airlines (#10 on the dial), and writes about living with breast cancer. Diagnosed in 2011. @xeni on Twitter. email: xeni@boingboing.net.
More at Boing Boing