Kindle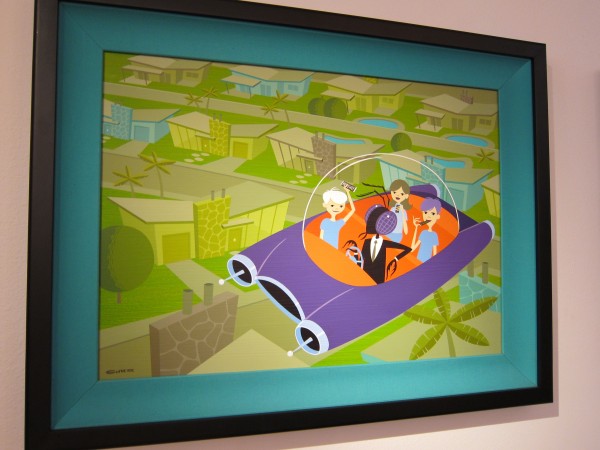 Last weekend I went to Shag the Store in Palm Springs, California. A variety of art pieces by Shag were for sale, along with paintings up for a charity auction by artists who painted live at Coachella. Handbags, art books, home décor, and other items were also being sold. It was fun to walk around and view the art. You should definitely check it out if you're in Palm Springs! (See below for Shag swag giveaway details).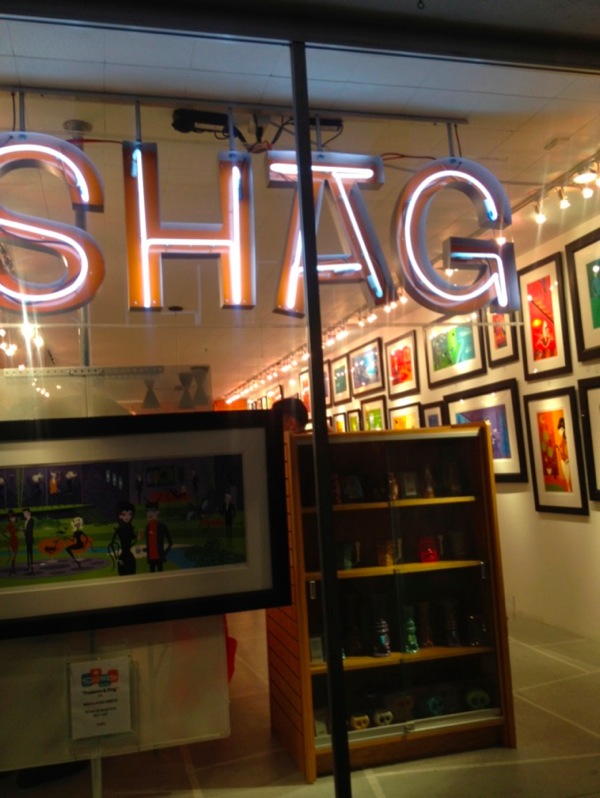 Outside the store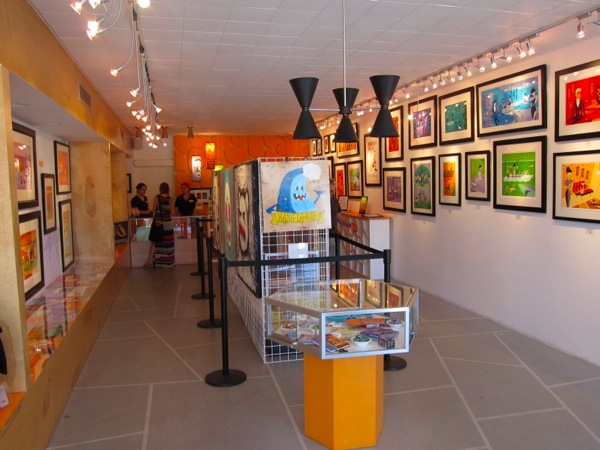 Inside view of the store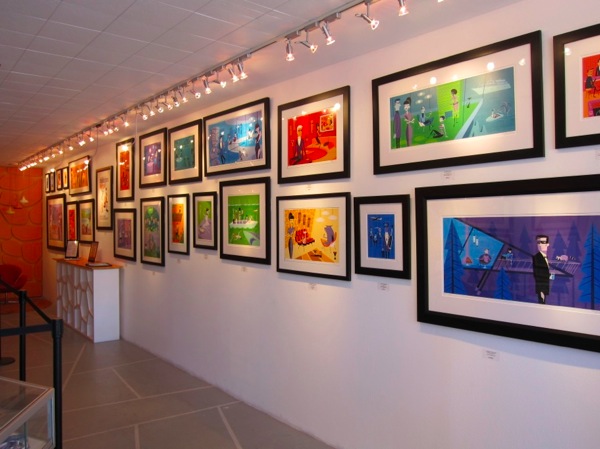 Shag paintings for sale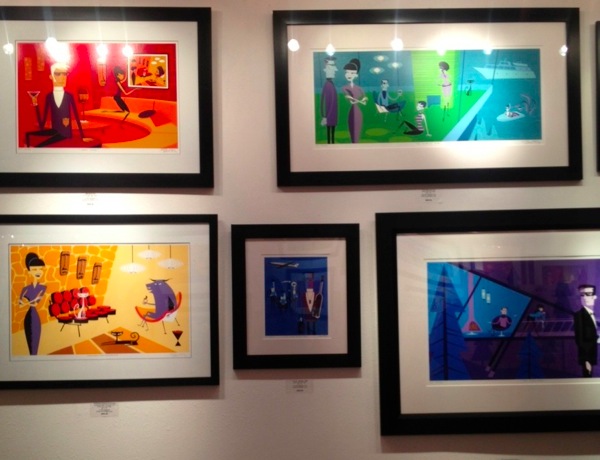 Close up on some of the cool art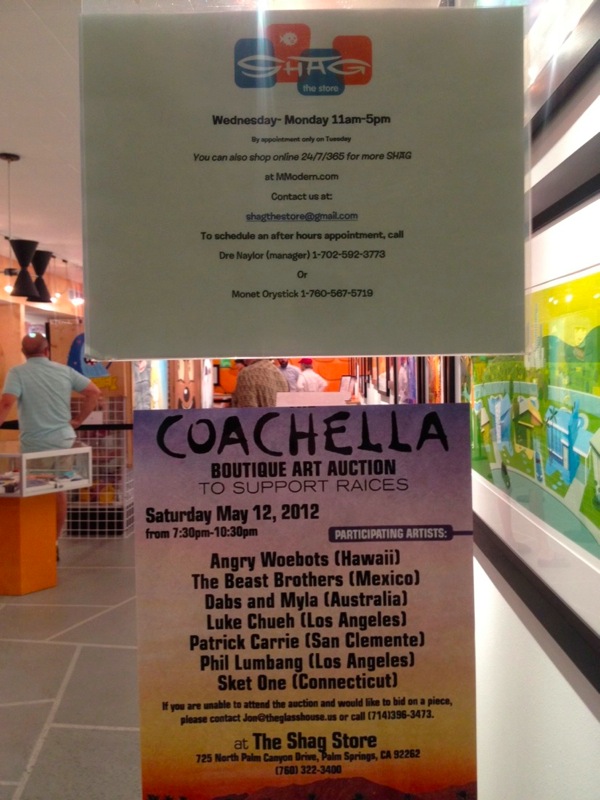 Artists who painted live at Coachella auctioned off their art here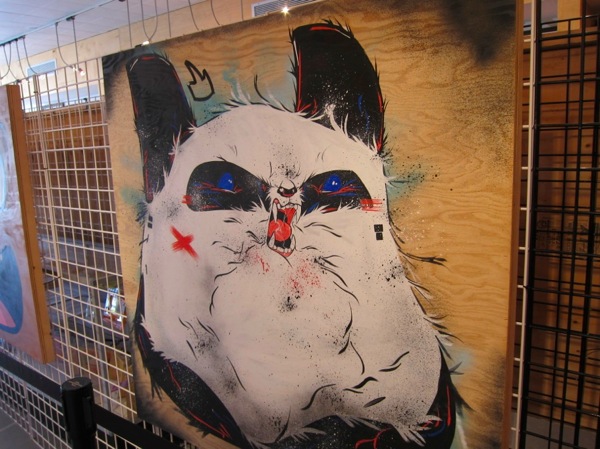 Auction painting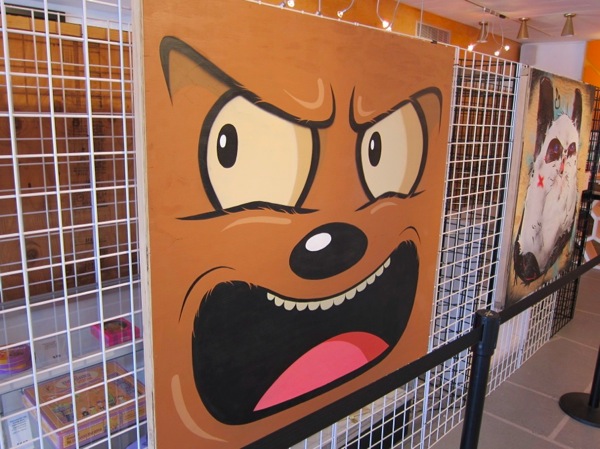 Auction painting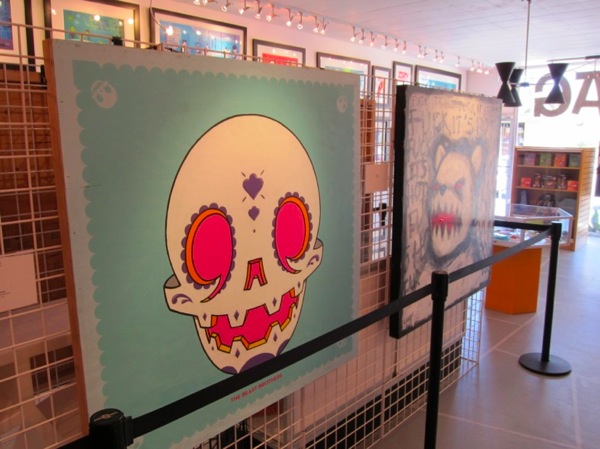 Auction painting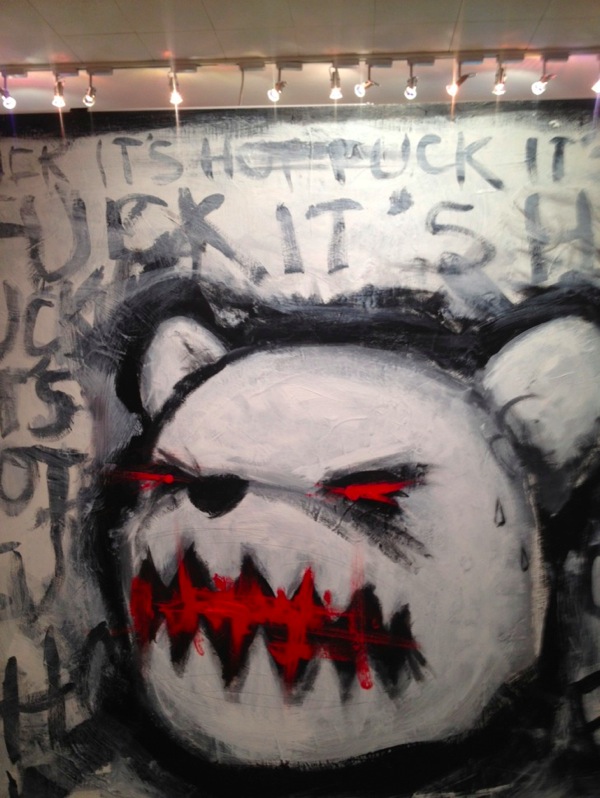 I really liked this bear one, so I tried to draw it!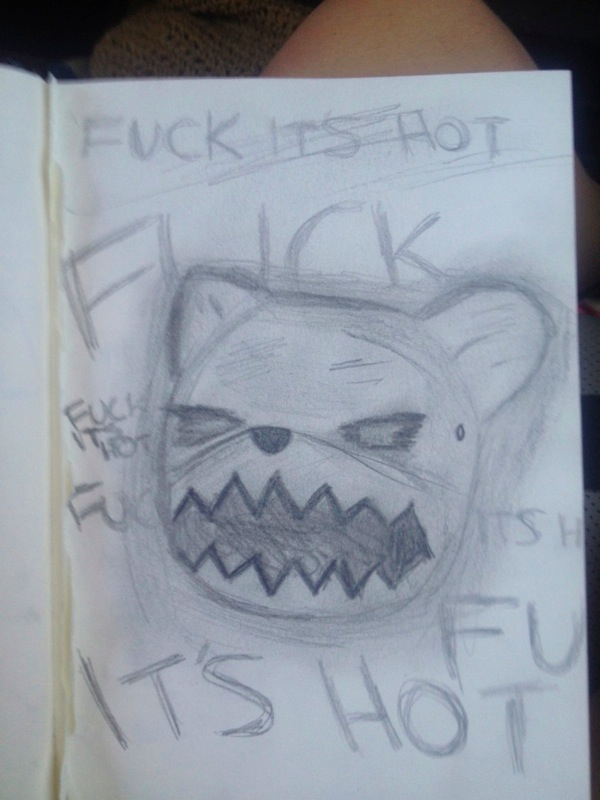 My version of the bear painting.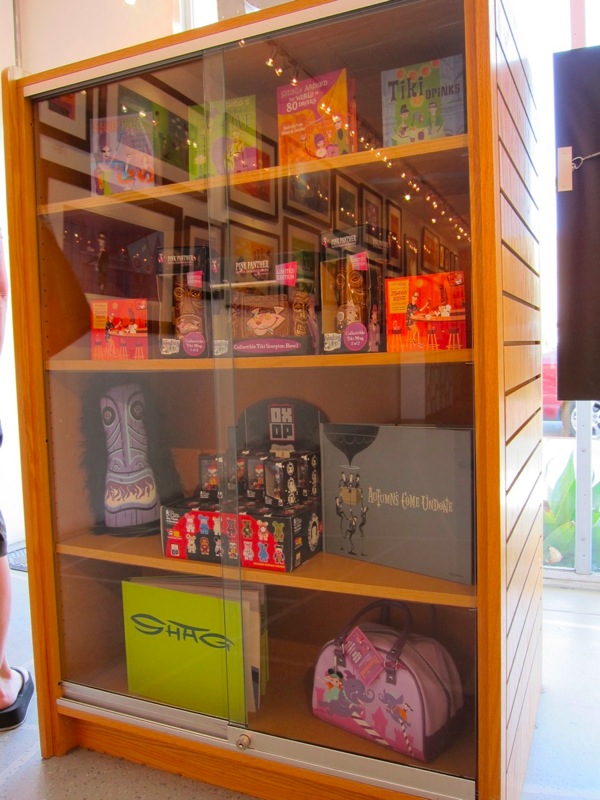 Various art items for sale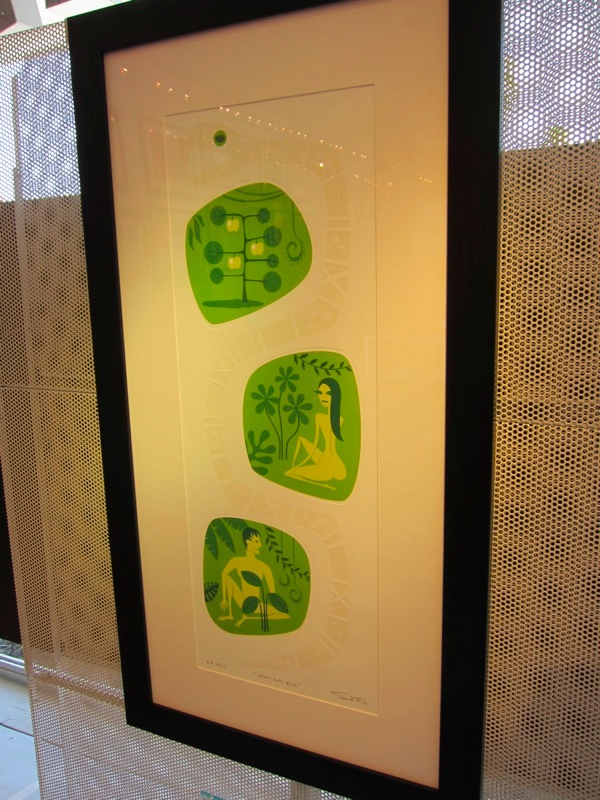 Unique painting that would look cool in any room!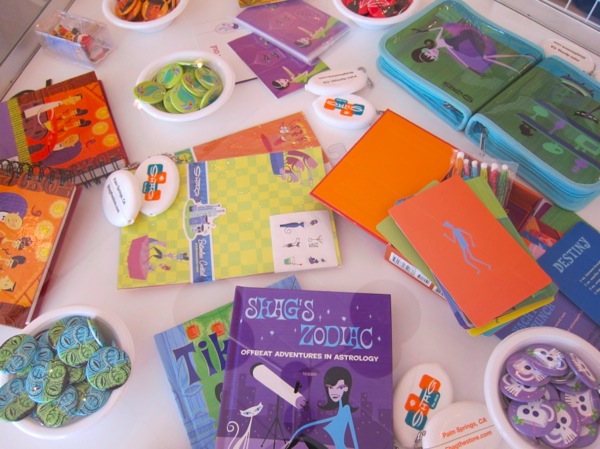 Little doo-dads, CD holders, and art books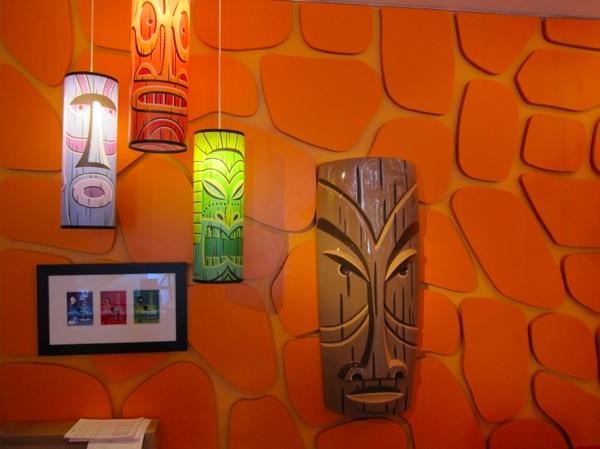 Some fun Tiki lamps to hang in a room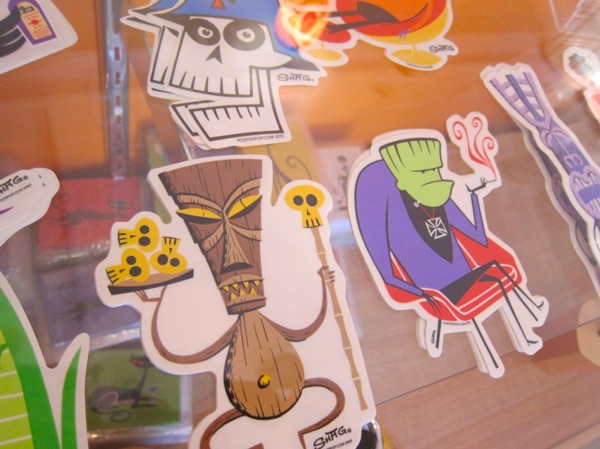 Cute stickers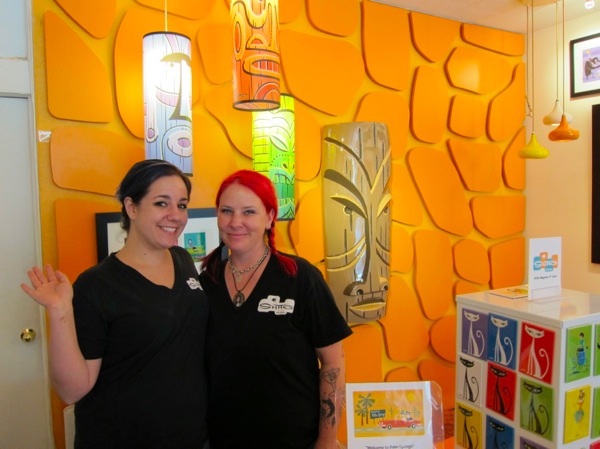 The nice ladies who run the store


Me, Mark (my dad), and my little sister Jane in the store
Shag Swag Giveaway! The manager of Shag the Store kindly gave us some cool Shag swag to award to two Boing Boing readers. To enter to competition, write a 50-150 word story that takes places in Shag's swinging retrofuturistic world. Post the story in the comments. We'll pick our two favorites and send the goodies to the winning authors. Deadline is May 20 at midnight Pacific time.