Kindle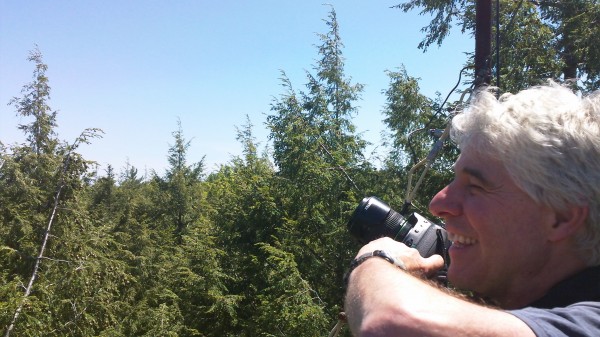 I'm currently attending the Marine Biological Laboratory's 10-day science journalism fellowship. As part of that, I get to do some hands-on science experiments and get a better perspective on how the work of science is done and how data is collected. Along with five other fellows, I spent last weekend collecting A LOT of data in Massachusetts' Harvard Forest—3,500 acres of extremely well-documented wilderness.
All this week, I'll be posting some of the highlights from my trip—videos and photos that will introduce you to the Harvard Forest, how science is done in the field, and to some of the key ideas that I'm learning during my time here.
This will be the central access point for all those posts. Check back every day to see what's new.
In This Series:
Scientific Research in a Forest
How Past Land Use Affects the Current Landscape
How To: Collect 6000-year-old swamp mud
Climbing a rickety stair to the top of the forest
What's your diameter breast height?
The secret world of swamp mud
Maggie Koerth-Baker is the science editor at BoingBoing.net. She writes a monthly column for The New York Times Magazine and is the author of Before the Lights Go Out
, a book about electricity, infrastructure, and the future of energy. You can find Maggie on Twitter and Facebook.
Maggie goes places and talks to people. Find out where she'll be speaking next.
More at Boing Boing