Kindle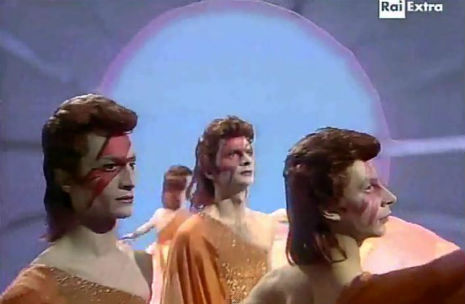 Richard Metzger says:
This 1978 clip features the eternally popular Raffaella Carrà (now pushing 70) singing Cole Porter's "Night and Day" as bald, mustachioed eye-patch wearing sci-fi weirdos, um, assist her..

That's only the "night" part,  just wait until the troupe of caped, dancing "Aladdin Sane" clones show up near the end!
Watch the video at Dangerous Minds.
Boing Boing editor/partner and tech culture journalist Xeni Jardin hosts and produces Boing Boing's in-flight TV channel on Virgin America airlines (#10 on the dial), and writes about living with breast cancer. Diagnosed in 2011. @xeni on Twitter. email: xeni@boingboing.net.
More at Boing Boing