Kindle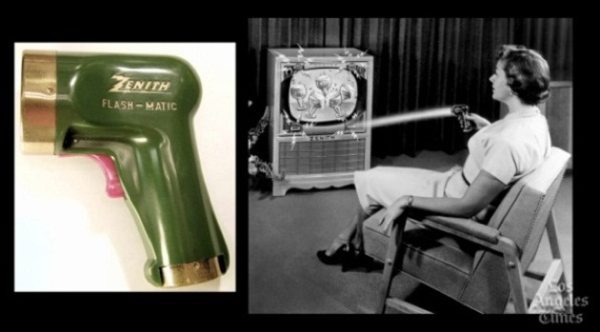 Eugene Polley, inventor of the wireless TV remote control, has died. The former engineer for Zenith was 96. The first TV with the technology, called Flash-Matic tuning, hit stores in 1955. From the AP:
The TV came with a green ray gun-shaped contraption with a red trigger. The advertising promised "TV miracles." The "flash tuner" was "Absolutely harmless to humans!" Most intriguing of all: "You can even shut off annoying commercials while the picture remains on the screen."
"TV Remote Control Inventor Eugene Polley Dies at 96" (Thanks, Bob Pescovitz)
David Pescovitz is Boing Boing's co-editor/managing partner. He's also a research director at Institute for the Future. On Instagram, he's @pesco.
More at Boing Boing