Kindle
[Video Link] Above, a new video from Father John Misty's "Fear Fun" album on Sub Pop Records. Video directed by Grant James.
Richard Metzger first turned me on to Father John Misty (the new project by J. Tillman), and writes about this video, "I have no idea what the fuck is going on here, although the final moments make the intention a little bit clearer...I think...but I like it."
"Knowing Josh Tillman," Richard adds, "I don't really wonder what kind of mushrooms are topping his pizza and neither will you when you watch this. A divine guitar solo courtesy of Jonathan Wilson comes in at the 2:30 mark."
Richard has written more on this music project at Dangerous Minds, and you can also view a "private session" performance by Tillman at the blog.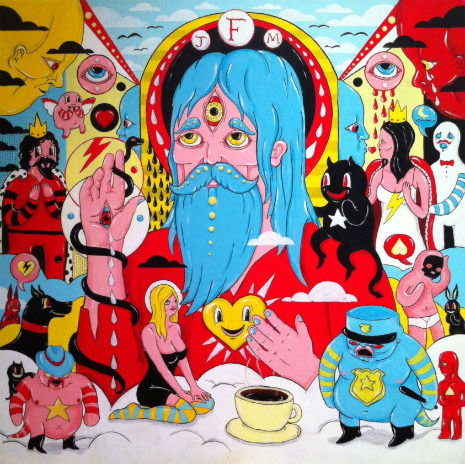 Read more in Music at Boing Boing
Boing Boing editor/partner and tech culture journalist Xeni Jardin hosts and produces Boing Boing's in-flight TV channel on Virgin America airlines (#10 on the dial), and writes about living with breast cancer. Diagnosed in 2011. @xeni on Twitter. email: xeni@boingboing.net.