Kindle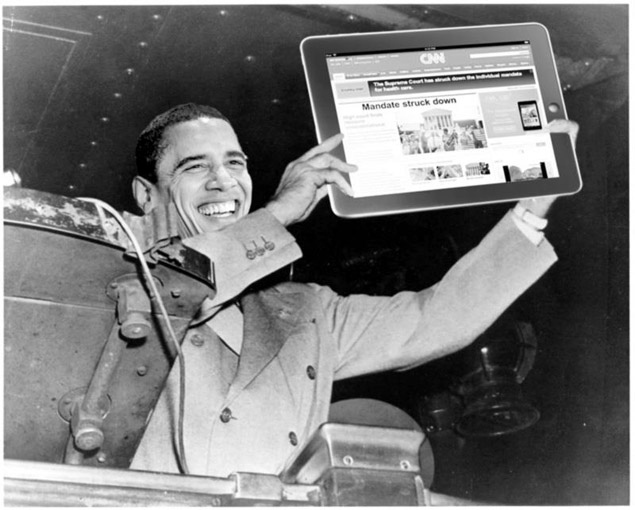 Gary He of Inside Images today tweeted his photoshopped interpretation of an epic CNN gaffe. His 'shoop visually references the historic 1948 photo of just-elected President Harry Truman displaying before a crowd a newspaper that incorrectly reported his defeat.
The image went viral after inclusion in this New York Daily News article on how CNN and Fox totally blew it, by incorrectly reporting that the health care mandate championed by Obama was voted unconstitutional by the Supreme Court, when the opposite was in fact the case. More on Poynter. (thanks, Miles O'Brien!)
Boing Boing editor/partner and tech culture journalist Xeni Jardin hosts and produces Boing Boing's in-flight TV channel on Virgin America airlines (#10 on the dial), and writes about living with breast cancer. Diagnosed in 2011. @xeni on Twitter. email: xeni@boingboing.net.
More at Boing Boing