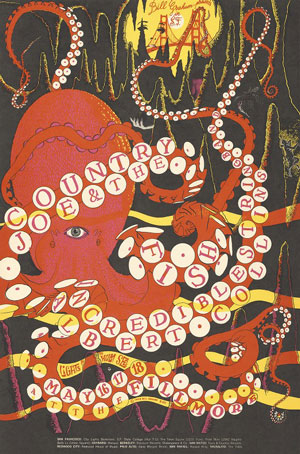 UC Santa Cruz launched the Grateful Dead Archive Online last Friday with tens of thousands of items. But it wouldn't be a Grateful Dead archive if all you could do was look at stuff, so you can also:
• Add your own photos and stories - you can even tell us a story over voicemail.
• Use the map to search for things related to a particular Dead show and venue - like photos, backstage passes, and envelopes that fans sent in to request tickets, and tapes from performances hosted at archive.org.
• Read Dick Latvala's original notebook from 1978 describing and commenting on fan tapes
• See Jerry and Bob with a tiger - and send us a comment if you can identify the two other folks in the photo! Our team has done a lot of work to get as many names on these things as possible, but did I mention the "tens of thousands of items" thing? It's a big job, and we appreciate your patience as we work to get comments posted and metadata updated.
We've logged visits from 97 countries so far (Hello there in Moldova, Montenegro, and Malaysia!), and as of yesterday the average visit lasted four minutes and twenty seconds, which we can't help but interpret as a good omen. The messages we're getting from the community have been full of warmth and love - of course! - and we're pleased as punch to be able to open up this collection to such a great (grateful?) bunch of fans, scholars, and researchers. We look forward to growing it with them and creating a fun and useful tool for understanding the Grateful Dead phenomenon and all the broader waves of American culture in the past 50 years it has impacted.

Posted by Katie Fortney of University of California Santa Cruz Library.

Discuss
Next post