Kindle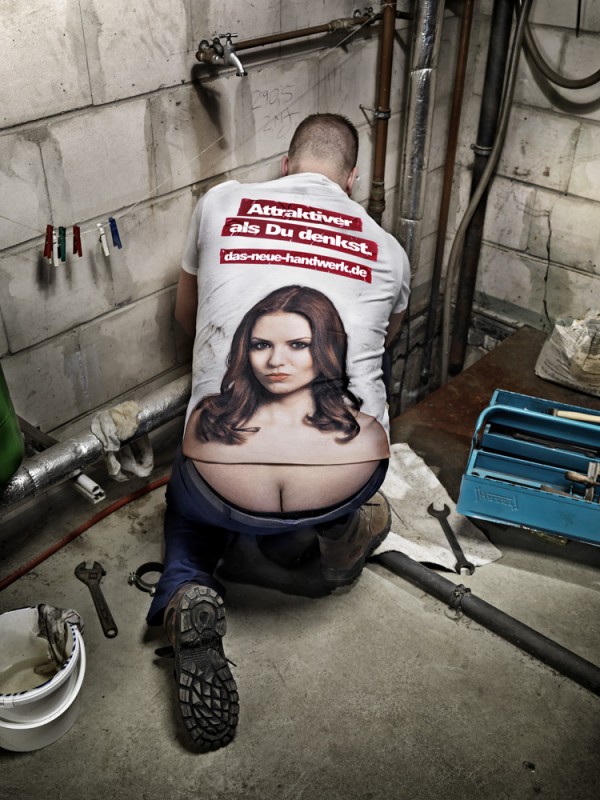 I challenge you to un-see this.
I asked photographer Markus Mueller about these hilarious and semi-disturbing shots on his website:
We shot these in different locations in berlin. one day three motives, three locations, a nice and very funny crew and work. we took the portrait pictures from the girls separately some days before. that are original prints on the t-shirts .....nothing with photoshop!

It was a ad campaign for the german client "Das Handwerk" (it is a German union for handcraft companies)
Agency: scholz&friends Berlin
Art Direction: Michael Johne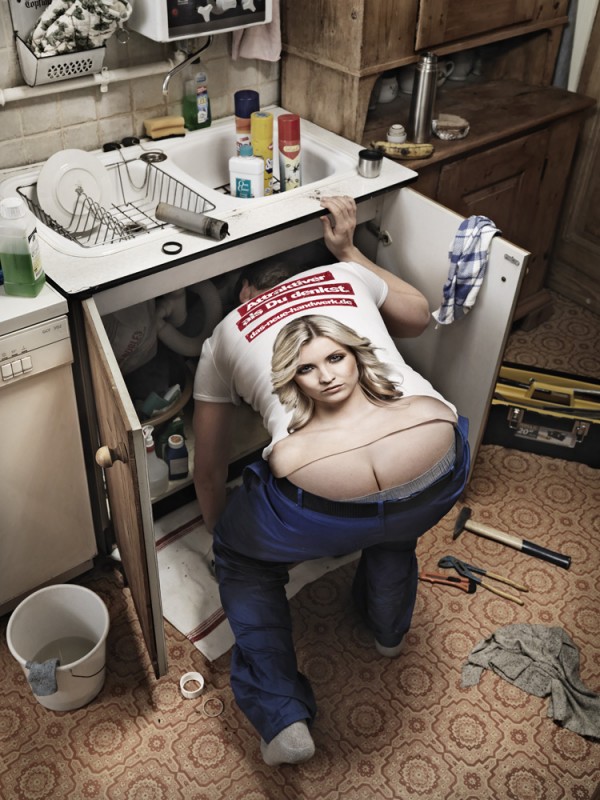 Gut gemacht gentlemen!
Amy worked in the record business at Enigma, Elektra, Virgin and Sub Pop before she got sucked into the technology vortex. She co-founded the Backwards Beekeepers, a chemical-free urban beekeeping collective in Los Angeles. She runs digital marketing for the Los Angeles Philharmonic and The Hollywood Bowl.
More at Boing Boing