Just look at this kitten in a banana-split costume, eating a banana
Read more at Boing Boing
Read more at Boing Boing
Read more at Boing Boing
---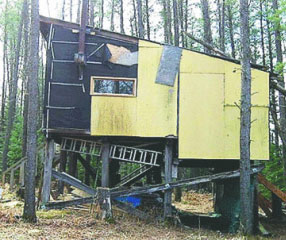 How much comfort and ease does a hunter need? In St. Louis Country forest, shooters are not only building "deer stands" larger than some houses, but cutting down swathes of forest to make it easier to nail their targets.
---
The sixteenth collection of the astounding graphic novel series The Walking Dead, A Larger World, is recently published, and the creators continue to vindicate my decision to follow this one for years and years and years.
---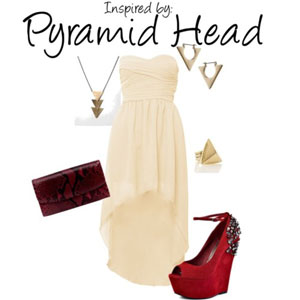 Console to Closet offers tasteful and subtle fashion homages to your most beloved video game characters. To the right, a fabulous ivory summer dress-and-red-wedges combo accessorized to evoke everyone's favorite blood-streaked mannequin-raping cleaver-wielding psychic projection of male self-hatred.