Android Jelly Bean is sweet
I got an over-the-air update to my Nexus Galaxy last night, and I'm now running version 4.1 of Android, AKA
Jelly Bean
. My preliminary impression: holy shit, this is awesome. Fast! Like a time-lapse of my old phone with all the waiting edited out. Haven't tried the voice-search yet, but I will.
Read more at Boing Boing
Read more at Boing Boing
Read more at Boing Boing
---
Sega and Sanrio plan to sell this "Hello Sonic" toy. From AFP:
Sega mascot Sonic the Hedgehog's getting a super-cute makeover in the form of a Hello Kitty jumbo plushie, which commemorates the reopening of Sega's Japanese amusement park.The blue softie is destined for Sega's amusement arcades and retail outlets, with overseas deployment planned for mid-2013. Sega announces Hello Kitty Sonic the Hedgehog jumbo plushie [AFP]
---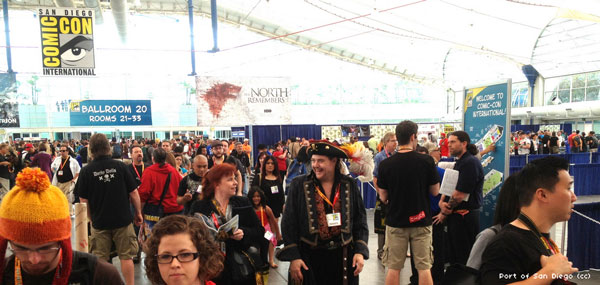 Photo: Port of San Deigo (cc)
Yesterday was the official first day of San Diego Comic Con following Preview Night last night, and that means that stuff happened!