FCC: SOPA is terrible (when Russia does it)
FCC chief Julius Genachowski has slammed the Russian government for considering
a law
that will make it possible to ban websites in the country for violating nebulous, poorly policed "illegal content" rules. Which is basically what SOPA proposed: "The world's experience with the Internet provides a clear lesson: a free and open Internet promotes economic growth and freedom; restricting the free flow of information is bad for consumers, businesses, and societies."
Preach it, brother
! (
Thanks, Ben!
)
Read more at Boing Boing
Read more at Boing Boing
Read more at Boing Boing
---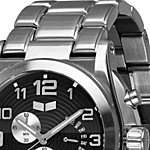 Thanks go to Watchismo for sponsoring Boing Boing Blast, our once-daily delivery of headlines by email.
Watchismo's 3rd Annual Summer Vestal sale is on!
---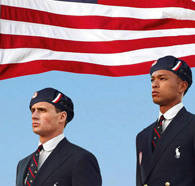 At $2,000 a pop, the costumes supplied by Ralph Lauren to America's Olympic athletes are not cheap. But apparently, Mr Lauren and co still couldn't afford to pay American workers to sew them -- they were made in China.