Kindle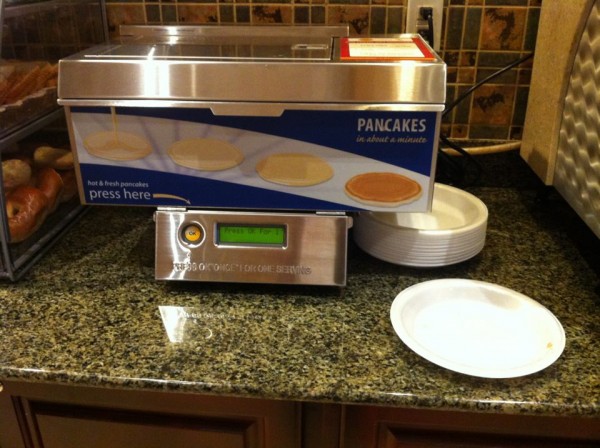 Because the human brain is easily impressed with gadgetry, I give you an automatic pancake-making machine—as photographed by my friend Shav, who received his breakfast from it this morning.
A similar system showed up on Engadget back in 2009. That model cost $3500 and could produce pancakes, bag-of-batter to golden deliciousness, at a rate of 200 per hour.
Thanks to Keith for finding the Engadget link!
Maggie Koerth-Baker is the science editor at BoingBoing.net. She writes a monthly column for The New York Times Magazine and is the author of Before the Lights Go Out
, a book about electricity, infrastructure, and the future of energy. You can find Maggie on Twitter and Facebook.
Maggie goes places and talks to people. Find out where she'll be speaking next.
More at Boing Boing