Kindle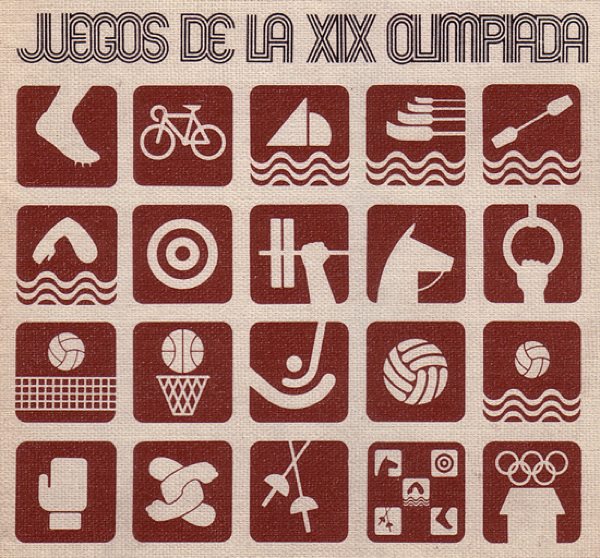 Smithsonian traced the history of the Olympic pictograms. Illustrations to represent the Olympic competitions were first used in 1948 to communicate across languages. (The pictograms above were designed by Lance Wyman for the 1968 Mexico Olympics.) From Smithsonian:
The 1948 London pictograms were not a system of communication so much as a series of illustrations depicting each of the competitive sports, as well as the arts competition, which existed from 1912 to 1952 and included architecture, literature, music, painting and sculpture. In 1964, the Tokyo games took pictogram design to the next level by creating a complete system of typography, colors and symbols that would be applied across Olympic communications platforms.
"The History of the Olympic Pictograms"
David Pescovitz is Boing Boing's co-editor/managing partner. He's also a research director at Institute for the Future. On Instagram, he's @pesco.
More at Boing Boing