Kindle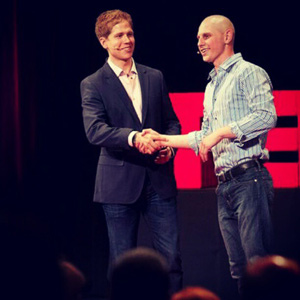 [Video Link] You may remember a previous Boing Boing post about Woody Roseland—specifically, about his spectacular "Shit Cancer Patients Say" video.
Man. I loved that video, and I love Woody. I've followed him on Twitter throughout my own cancer treatment. He inspires me and makes me laugh.
Here's a video of Woody speaking at TEDxMileHigh about his life with cancer.
So much of what he says rings true for me, too:
"When cancer stares you in the face, you learn who you are."
Boing Boing editor/partner and tech culture journalist Xeni Jardin hosts and produces Boing Boing's in-flight TV channel on Virgin America airlines (#10 on the dial), and writes about living with breast cancer. Diagnosed in 2011. @xeni on Twitter. email: xeni@boingboing.net.
More at Boing Boing