Anti-porn video yields awesome '80s crowd reaction shots
Read more at Boing Boing
Read more at Boing Boing
Read more at Boing Boing
---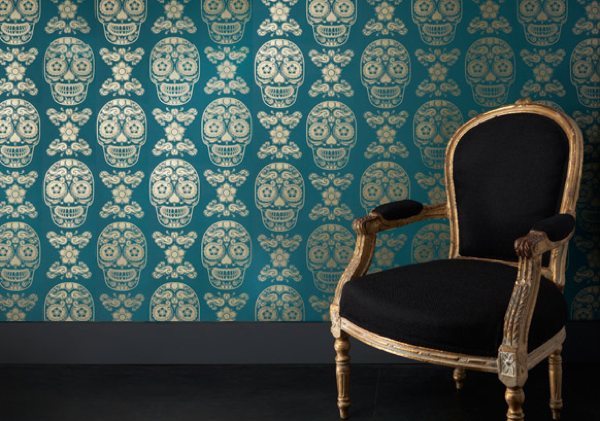 Emily Evans designed this gorgeous Día de los Muertos wallpaper for two Latin bars in London. It's hand-screened using metallic gold ink on peacock, charcoal, and raspberry paper.
---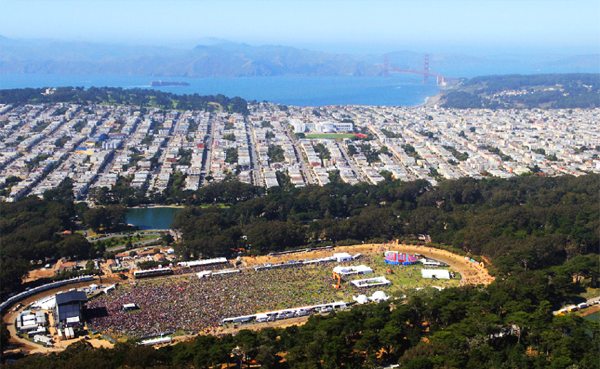 It's almost time for Outside Lands, the massive music festival in San Francisco's Golden Gate Park. This year's festival, August 10-12, features the likes of Foo Fighters, Beck, Sigur Ros, Regina Spektor, Explosions in the Sky, Yacht, Tame Impala, Die Antwoord, Neil Young, Stevie Wonder, Franz Ferdinand, Norah Jones, Metallica, and dozens of other diverse acts.
---
The man behind HBO's Game of Thrones, George R. R. Martin, is often asked about all that sex they have on the show (and in the books he wrote that inspired the show), like "Why do they have to have so much of it and show it on television?" He has provided Reuters a very astute and sensible answer that I think we can all appreciate:
"I can describe an axe entering a human skull in great explicit detail and no one will blink twice at it.