Kindle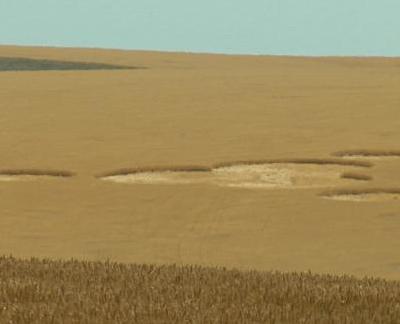 Spokane's KHQ-TV reports the appearance of crop circles in a Washington wheat field. Reporter Mike Perry:
The circles resemble a four-leaf clover and remind [landowner] Cindy Geib of Mickey Mouse ears. The design knocked down about an acre of their wheat. Some of it could be salvaged by combines when the harvest starts in a week or two, she said, but some will be lost.

"Of course, we don't have alien insurance," she said.