And now, we pause for a Moment of Kitten (video)
Read more at Boing Boing
Read more at Boing Boing
Read more at Boing Boing
---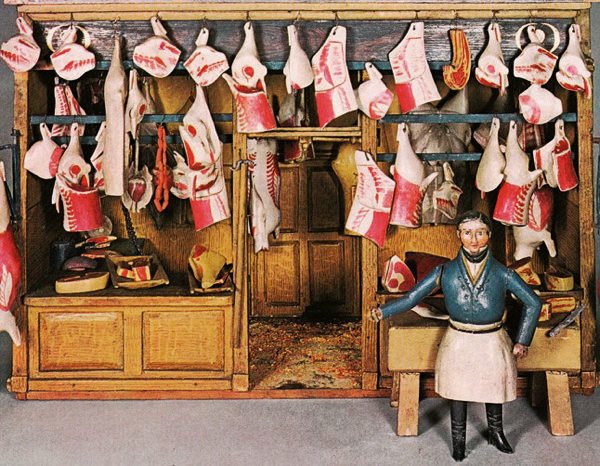 This is an 1840 butcher shop model. Note the exquisite detail down to the sawdust and blood on the floor. Such items weren't uncommon and were sold as promotional displays for shops or, yes, as child playlets.
---
Cody Brocious -- a Mozilla dev and security researcher -- presented a paper on a vulnerability in hotel-door locks last month at Black Hat.
---
In April, 2011, Boing Boing (well, our photographer pal Joseph Linaschke) visited NASA's Jet Propulsion Laboratory for a peek inside the clean room where the Mars rover, Curiosity, and other components of the Mars Science Laboratory spacecraft (MSL) were in the process of being built for launch in late 2011 from Florida.