Kindle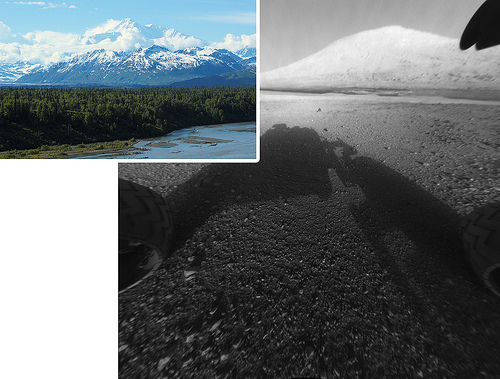 Philip Bump put together this great comparison of Earth's Mt. McKinley and Mars' Mt. Sharp (as photographed by the Curiosity rover).
Officially, it's Aeolis Mons, and it stands 18,000 feet above the crater floor. Here's how that compares to Mount McKinley, America's tallest peak at 20,320 feet. The sea levels / floor levels are roughly comparable. But this is just an approximation. Do not make wagers based on this.
Via pbump.net
Maggie Koerth-Baker is the science editor at BoingBoing.net. She writes a monthly column for The New York Times Magazine and is the author of Before the Lights Go Out
, a book about electricity, infrastructure, and the future of energy. You can find Maggie on Twitter and Facebook.
Maggie goes places and talks to people. Find out where she'll be speaking next.
More at Boing Boing