Kindle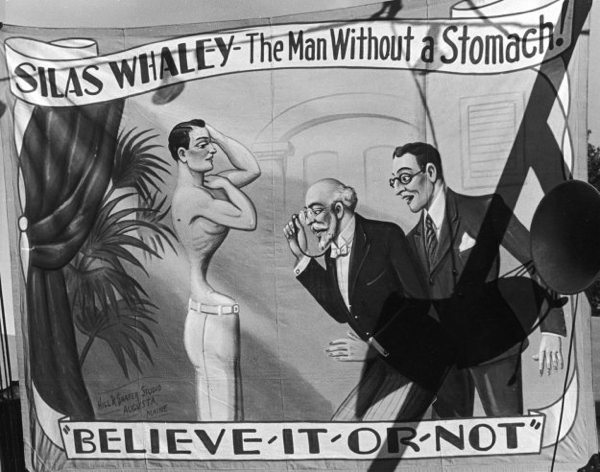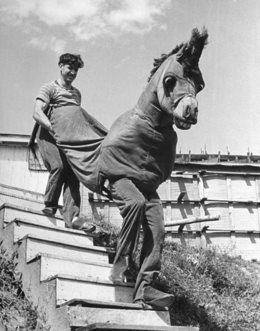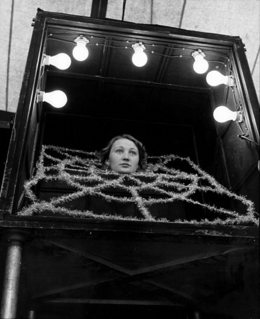 In 1938, famed photographer Alfred Eisenstaedt visited the Greenbrier Valley Fair in West Virginia. LIFE published his shots in that year's September 26 issue. From the accompanying article
The first Greenbrier Valley Fair was held just 80 years ago. The few hundred farmers who attended gaped at the wonderful Howe sewing machine and admired a stalwart yearling who grew up to become Traveller, the big gray horse who carried General Lee through the Civil War. Today, the Greenbrier Valley Fair is one of the best-known in the South. This year … 100,000 paid admission to the fairgrounds near Lewisburg, W. Va. They watched the trotters race and went around looking at entries in contests for the best buckwheat, the best bread, the best begonias, the best "article made of sealing wax."

But their major preoccupation was bodies — human bodies, animals bodies, bodies that looked half-human, half-animal. The "girlie" shows, which were hot and smutty, drew smaller audiences than the freaks from crowds made up of farmers, breeders and hillbillies. Only a few city people were present, although some urban sophisticates have discovered the county fair and are beginning to make America's great harvest-time diversion a city-folk fad.
LIFE Goes to a County Fair, 1938
David Pescovitz is Boing Boing's co-editor/managing partner. He's also a research director at Institute for the Future. On Instagram, he's @pesco.
More at Boing Boing