Kindle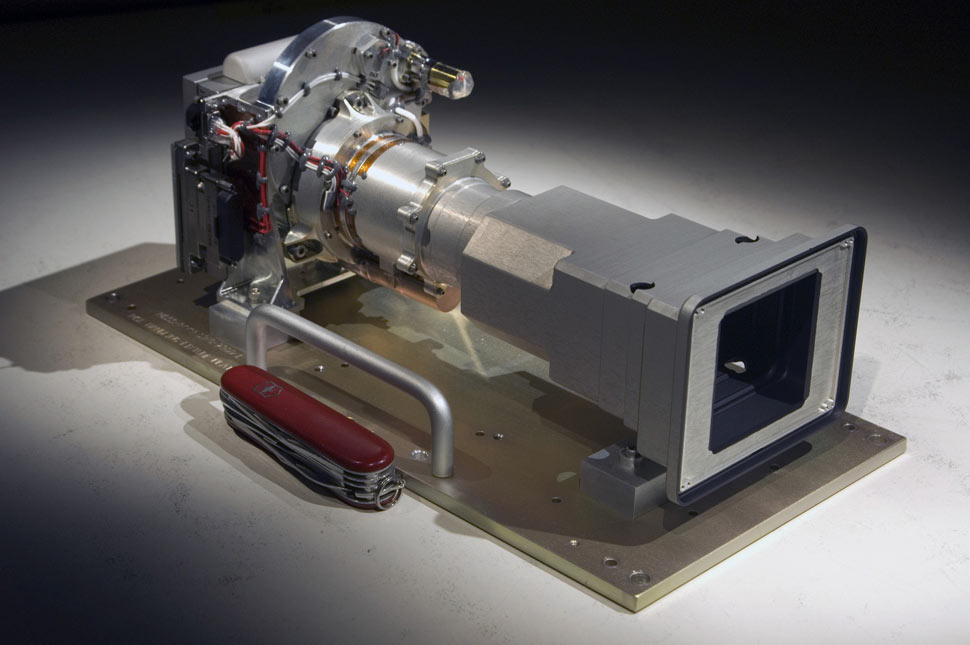 As regular readers of this blog will recall, I asked a question of the Mars Curiosity team about imaging technologies during the post-landing press conference at NASA JPL a few days ago.
Related: Digital Photography Review now has an interview with the Mars rover camera project manager. Above, the 34mm (115mm equiv.) Mastcam from the Curiosity rover. This was developed by Mike Ravine and his team at Malin Space Science Systems, a contractor for NASA. Ravine explains how they developed the 2MP main imaging cameras used to transmit those breathtaking images back from Mars.
The slow data rates available for broadcasting images back to Earth and the team's familiarity with that family of sensors played a part, says [Ravine], but the biggest factor was the specifications being fixed as far back as 2004. Multi-shot panoramas will see the cameras deliver high-res images, he explains, but not the 3D movies Hollywood director James Cameron had wanted.

'There's a popular belief that projects like this are going to be very advanced but there are things that mitigate against that. These designs were proposed in 2004, and you don't get to propose one specification and then go off and develop something else. 2MP with 8GB of flash [memory] didn't sound too bad in 2004. But it doesn't compare well to what you get in an iPhone today.'
(thanks, Michael Kammes)
Boing Boing editor/partner and tech culture journalist Xeni Jardin hosts and produces Boing Boing's in-flight TV channel on Virgin America airlines (#10 on the dial), and writes about living with breast cancer. Diagnosed in 2011. @xeni on Twitter. email: xeni@boingboing.net.
More at Boing Boing