Kindle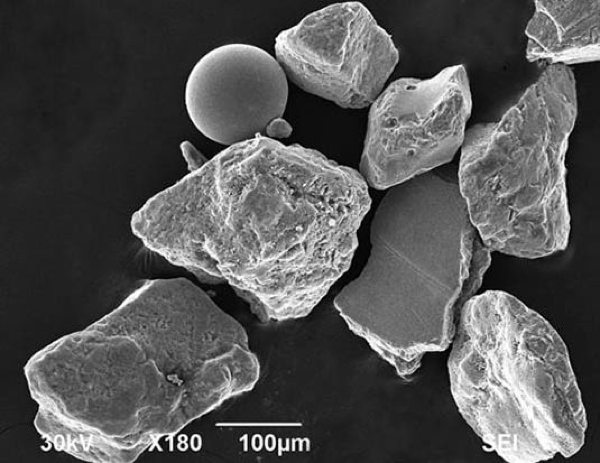 As much as four percent of the sand on the beaches of Normandy consists of shrapnel left over from D-Day. In a post about this at BLDGBLOG, Geoff Manaugh references a book called "Sand: The Never-Ending Story." The book is about the science and culture of sand, from the ocean floor to Mars. Written by geologist Michael Welland, it sounds like a fascinating read!
(Normandy sand microscopy image by Earle McBride, Univ of Texas)
David Pescovitz is Boing Boing's co-editor/managing partner. He's also a research director at Institute for the Future. On Instagram, he's @pesco.
More at Boing Boing