Kindle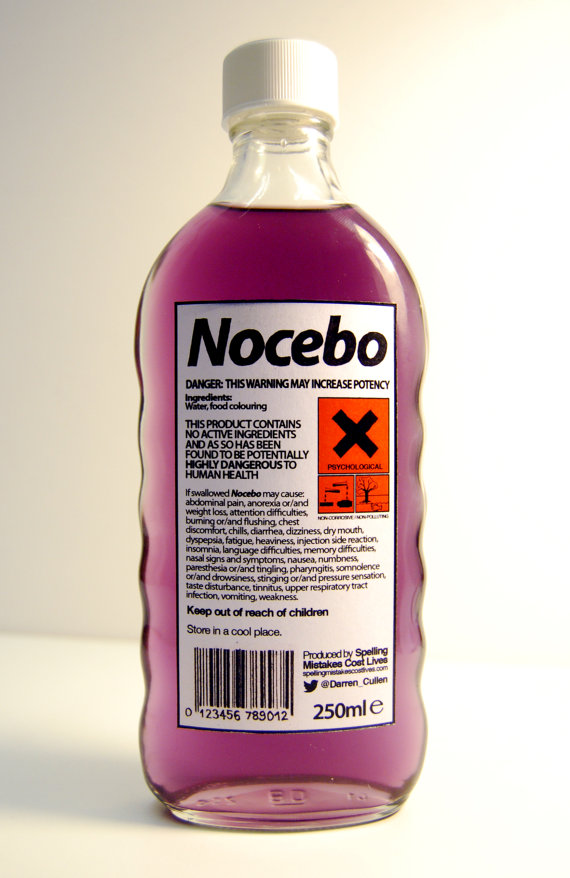 New, from the makers of Maximum Strength Placebo, it's Nocebo, the product you will almost certainly regret."
Now for the first time, Nocebo is available for sale direct to the general public! Despite containing no active ingredients whatsoever, Nocebo can cause a wide range of undesirable effects, from nausea to diarrhea, that is because it's potency lies entirely inside the human brain! Nocebo merely suggests that it is bad for you, your brain and body does the rest!
Via Steve Silberman
Maggie Koerth-Baker is the science editor at BoingBoing.net. She writes a monthly column for The New York Times Magazine and is the author of Before the Lights Go Out
, a book about electricity, infrastructure, and the future of energy. You can find Maggie on Twitter and Facebook.
Maggie goes places and talks to people. Find out where she'll be speaking next.
More at Boing Boing