Kindle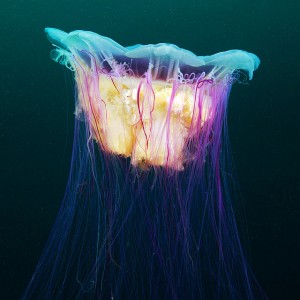 Alexander Semenov's lovely photos make jellyfish look completely amazing—masses of ethereal tissue surrounded by thousands of strands of iridescent embroidery floss.
This shot is part of a series of photos taken in the deep, dark, cold waters of the Arctic Circle.
Via David Ng
Maggie Koerth-Baker is the science editor at BoingBoing.net. She writes a monthly column for The New York Times Magazine and is the author of Before the Lights Go Out
, a book about electricity, infrastructure, and the future of energy. You can find Maggie on Twitter and Facebook.
Maggie goes places and talks to people. Find out where she'll be speaking next.
More at Boing Boing