Kindle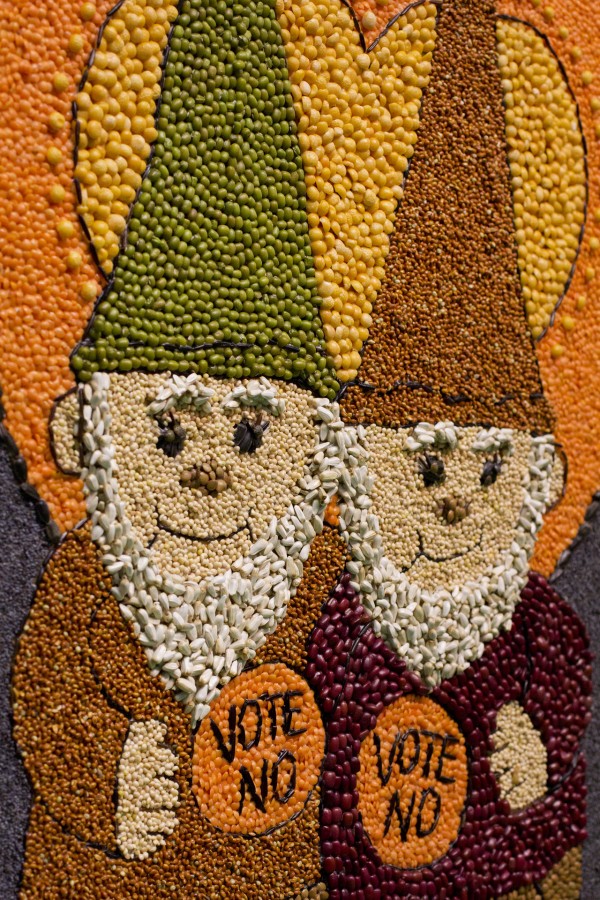 I've written here before about seed art at the Minnesota State Fair. Every year, Minnesotans glue thousands of tiny seeds to heavy backing material to create some surprisingly elaborate examples of portraiture and political commentary. Oddly, given that this is folk art at a state fair in the Midwest, most of that political commentary is solidly liberal.
I wasn't able to make it to the Minnesota State Fair this year, but Minnesota Public Radio's Nikki Tundel was there. At least four different entries in this year's seed art competition feature marriage equality themes—responses to the coming election when Minnesotans will decide whether or not to enshrine discriminatory marriage laws into our state constitution. It's safe to say: Minnesota's seed artists want you to vote "No".
You can see all the marriage equality seed art at the MPR News Tumblr blog
Via the Stuff About Minneapolis blog, and Andrew Balfour
Maggie Koerth-Baker is the science editor at BoingBoing.net. She writes a monthly column for The New York Times Magazine and is the author of Before the Lights Go Out
, a book about electricity, infrastructure, and the future of energy. You can find Maggie on Twitter and Facebook.
Maggie goes places and talks to people. Find out where she'll be speaking next.
More at Boing Boing