Kindle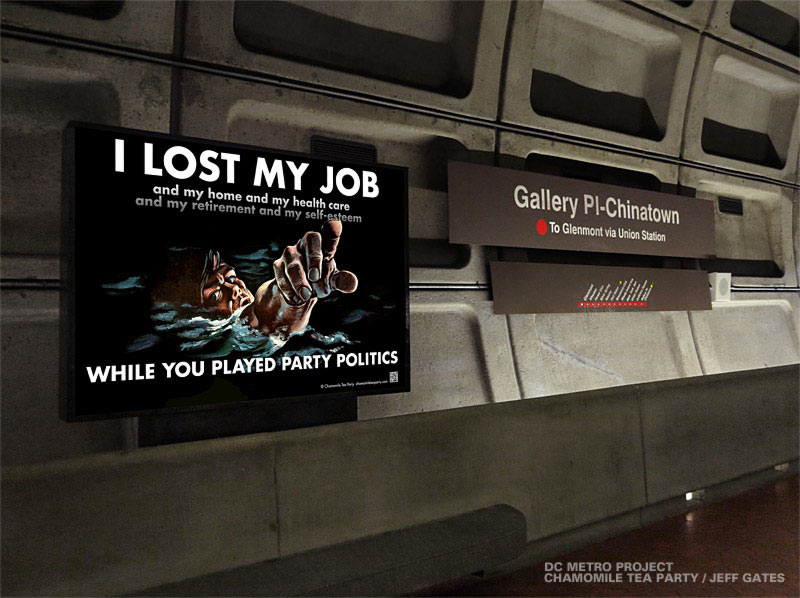 Boing Boing reader Jeff Gates remixed some vintage war-era posters with postmodern slogans, and called the series "The Chamomile Tea Party." The idea: encourage "a calming force in American political discourse." I've blogged them before, and now, he's taking it underground—on the DC Metro.
I've decided to up the ante with these posters and get them out into the public. I bought ad space in DC's Metro and the first poster was installed this week. I've attached a photo. The ad will be up for the month of September and then I will be putting up another poster for October, all leading to the election. You can see a mock-up of the second poster here.
Boing Boing editor/partner and tech culture journalist Xeni Jardin hosts and produces Boing Boing's in-flight TV channel on Virgin America airlines (#10 on the dial), and writes about living with breast cancer. Diagnosed in 2011. @xeni on Twitter. email: xeni@boingboing.net.
More at Boing Boing