Kindle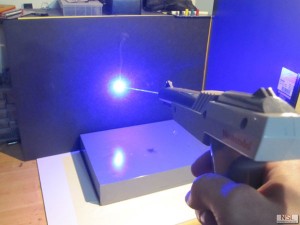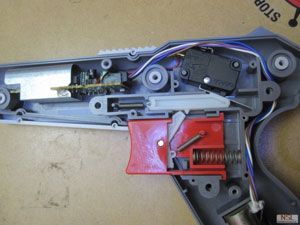 "The plan was simple. Take a nostalgic NES "duck hunt" Zapper, and retrofit it with a ridiculously powerful laser."
A project from North Street Labs. In case it's not obvious, this is dangerous, and could lead to death or blindness without safety precautions.
Components: "2.1A input buck driver, 2x 750mAh 35-70c Lipo batteries, M140 445nm diode, G2 lens. homemade custom heat-sink, turn key safety switch."
Learn how to build your own, here. But remember, kids, always wear protective safety goggles. And, wear the right kind for the laser you're working with. [Video Link].
Boing Boing editor/partner and tech culture journalist Xeni Jardin hosts and produces Boing Boing's in-flight TV channel on Virgin America airlines (#10 on the dial), and writes about living with breast cancer. Diagnosed in 2011. @xeni on Twitter. email: xeni@boingboing.net.
More at Boing Boing