Kindle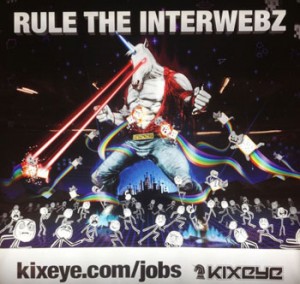 This first-person account of Qu33riousity's experience of racism in a Bay Area startup will no doubt ring familiar to other "others" who've been there, too. And, it will no doubt inspire some number of privileged white guys to post comments about how wrong he is. The startup is not named, but it would appear to be this one, a place that practically invented "brogramming." There's a lot of talk this week about how great a recent recruitment ad from this company is (video link).
Update: the author has removed his post from public view. A person claiming to be the author contacted Boing Boing today and asked us to take down this blog post linking to it, because he is pursuing legal action against the company. A Google cache remains.
Boing Boing editor/partner and tech culture journalist Xeni Jardin hosts and produces Boing Boing's in-flight TV channel on Virgin America airlines (#10 on the dial), and writes about living with breast cancer. Diagnosed in 2011. @xeni on Twitter. email: xeni@boingboing.net.
More at Boing Boing