Kindle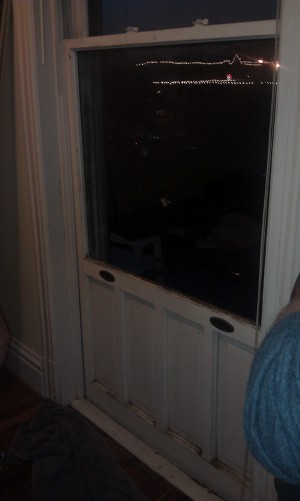 Last weekend, I visited St. Louis and got to catch up with some friends who live in an old brick house in that city's South Grand/Tower Grove neighborhood. (Which is awesome, by the way. After hearing nothing but bad news about St. Louis for years, I was pleasantly surprised by great, thriving neighborhoods like this one.)
There's a little porch off one of the upstairs windows, facing the street. But, at first, it's not entirely clear how you get out onto it. But, whoever built this old house had a clever trick up their sleeve — and it's one I'd never seen in action before. That's a picture of the closed window above.
That window is actually a pocket door. A vertical pocket door. Here, my friend Josh pulls it up.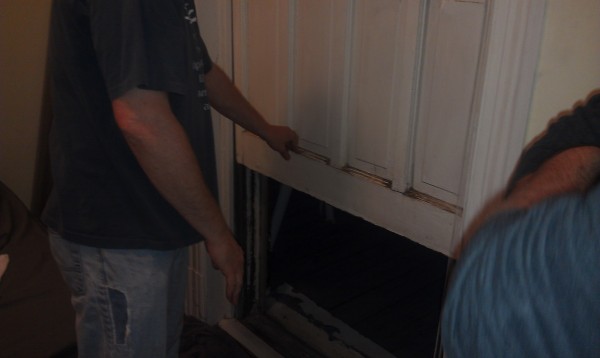 And here's the door open all the way. You have to duck to get through, but still. Damn, that's nifty.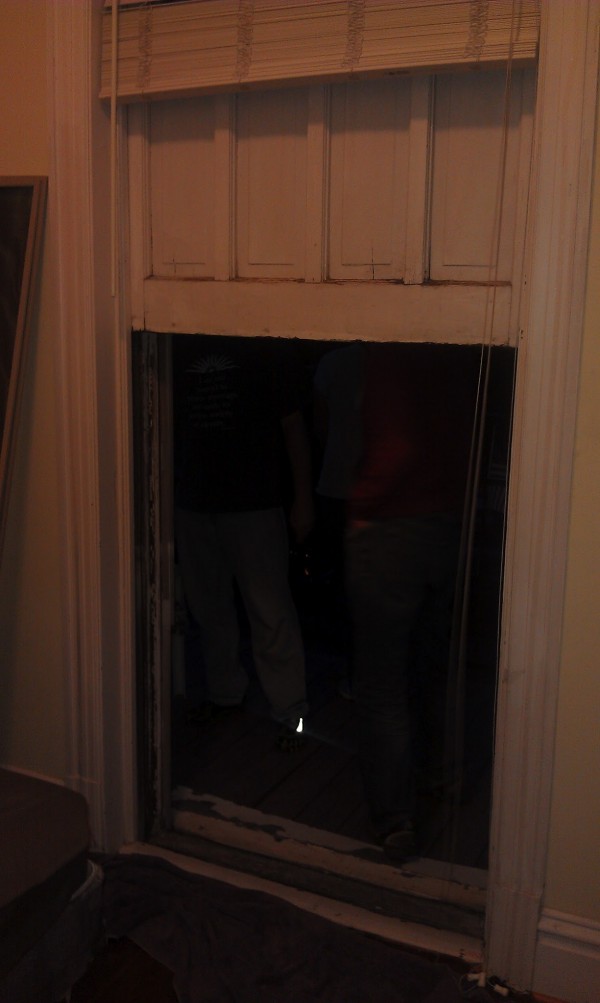 Maggie Koerth-Baker is the science editor at BoingBoing.net. She writes a monthly column for The New York Times Magazine and is the author of Before the Lights Go Out
, a book about electricity, infrastructure, and the future of energy. You can find Maggie on Twitter and Facebook.
Maggie goes places and talks to people. Find out where she'll be speaking next.
More at Boing Boing