Read more at Boing Boing
Read more at Boing Boing
Read more at Boing Boing
---
The Beer Shuttle. If NASA had used this sort of pragmatic ingenuity, perhaps the shuttle program would have lasted longer.
---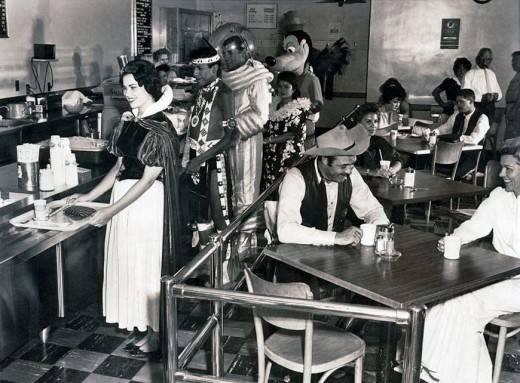 This pic from the Disneyland employee cafeteria in 1961 has got to be staged (the astronaut with his helmet still on is a bit of a giveaway), but it's still a great shot.
---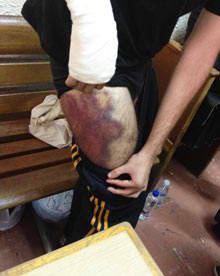 Antifascist protesters in Greece who were arrested during a clash with members of the neo-fascist Golden Dawn party/gang say they were tortured by the police, who put out cigarettes on them, tased them, beat them, and threatened to provide their names and addresses to Golden Dawn revenge squads.