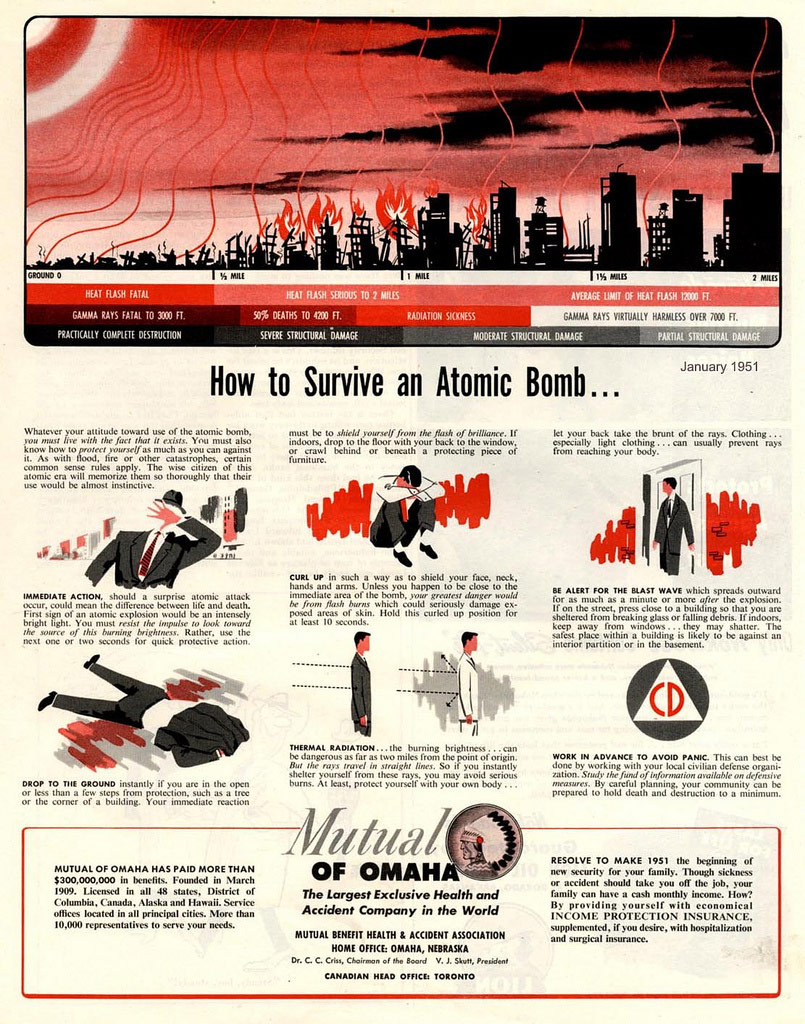 Kindle
"Whatever your attitude toward use of the atomic bomb, you must live with the fact that it exists," commands this ad. About the self-protection steps it details, "The wise citizen of this atomic era will memorize them so thoroughly that their use would be almost instinctive."
A vintage Mutual of Omaha insurance company advertisement from 1951, lovingly scanned and shared in the Boing Boing Flickr Pool by v.valenti.
So, I'll need to look into this further, but did Mutual of Omaha offer "surprise atomic attack" coverage at the time? The ad doesn't make that clear.
(Update: Cory blogged this back in 2010.)
Boing Boing editor/partner and tech culture journalist Xeni Jardin hosts and produces Boing Boing's in-flight TV channel on Virgin America airlines (#10 on the dial), and writes about living with breast cancer. Diagnosed in 2011. @xeni on Twitter. email: xeni@boingboing.net.
More at Boing Boing