Kindle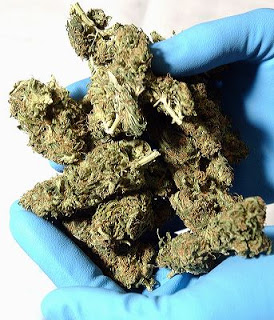 Marijuana is currently classified in the US as a Schedule I controlled substance: no medically accepted use, despite ample evidence to the contrary.
Ira Flatow's syndicated public radio program Science Friday has a segment out about next week's planned arguments to a federal appeals court by pro-pot advocacy org Americans for Safe Access, in hopes of relaxing federal restrictions.
The radio segment includes UCSF oncologist Donald Abrams, who speaks about the evidence on the medical benefits of pot.
Disclosure: I'm a cancer patient, I use pot for medical purposes, and I'm strongly in favor of legalization and easier access for seriously ill people (and honestly, who cares, everyone else too).
HT: @milesobrien
Boing Boing editor/partner and tech culture journalist Xeni Jardin hosts and produces Boing Boing's in-flight TV channel on Virgin America airlines (#10 on the dial), and writes about living with breast cancer. Diagnosed in 2011. @xeni on Twitter. email: xeni@boingboing.net.
More at Boing Boing