Read more at Boing Boing
Read more at Boing Boing
Read more at Boing Boing
---
Lily is a ten year old girl who's into pottery. Her grandpa has Parkinson's disease and is prone to spilling his coffee due to his tremors, and so she invented the "Kangaroo Cup," a stackable, reusable cup that is hard to knock over or spill from (she modified it for her dad's use, so that he wouldn't spill coffee in his keyboard anymore, too).
---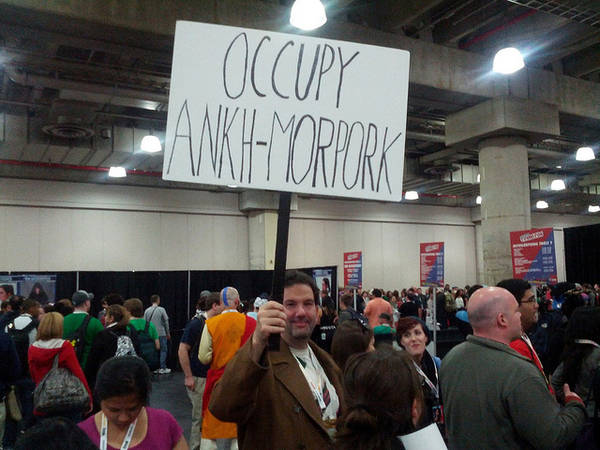 I'm at Comic-Con for the Pirate Cinema tour. Here's some highlights from yesterday's brief excursion on the floor:
An Occupy Ankh-Morpork protester at Terry Pratchett's signing for Dodger.