Photos of untidy home offices
Read more at Boing Boing
Read more at Boing Boing
Read more at Boing Boing
---
Graphic designer Peter Saville tells the story of the iconic cover art he created for the 1979 Joy Division album Unknown Pleasures.
---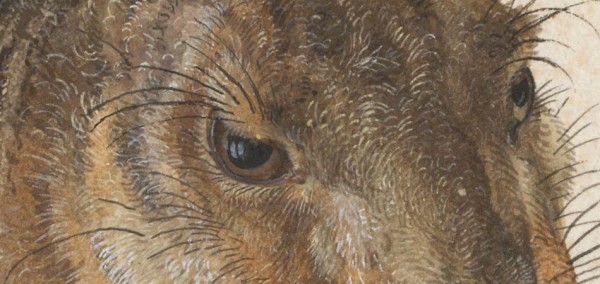 Considered to be one of the finest watercolors ever painted, Google Art Project has a nice zoomable scan of Albrecht Dürer's Young Hare from 1502.
---
We've hit the halfway mark on the Humble Ebook Bundle, a name-your-price, support-for-charity, DRM-free ebook promotion. With one week to go, we've added in FIVE more books: XKCD Volume 0; Zach Weiner's Save Yourself, Mammal and The Most Dangerous Game; Penny Arcade: Attack of the Bacon Robots; and Penny Arcade: Epic Legends of the Magic Sword Kings.