Accidental CC from wedding planner to couple reveals thriving English class snobbery
A couple in England have
gone public with the news
that a wedding planner at the Stoke Park country resort (used as a location in James Bond: Goldfinger) accidentally cc'ed them on an email where she advised her colleagues that they were not the "type of people that we would want" to get married at the hotel. The couple are presumably too petit-bourgeois for the resort: she's a drug counsellor, he's a Ministry of Defense engineer with an eyebrow piercing.
Read more at Boing Boing
Read more at Boing Boing
Read more at Boing Boing
---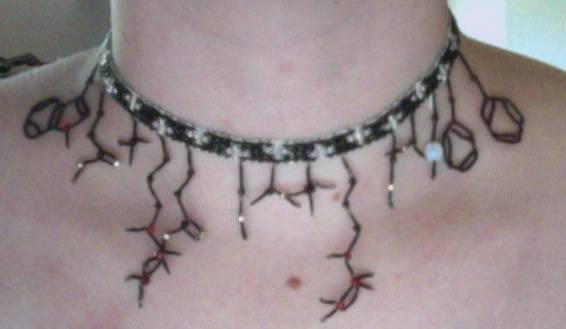 Colette Taylor is a molecular biologist and crafter who makes some rather lovely pieces, including the amino-acid inspired necklace shown here (which I saw in person tonight), which reads "We are star-stuff."
There are certain phrases or ideas which sometimes need reminding.