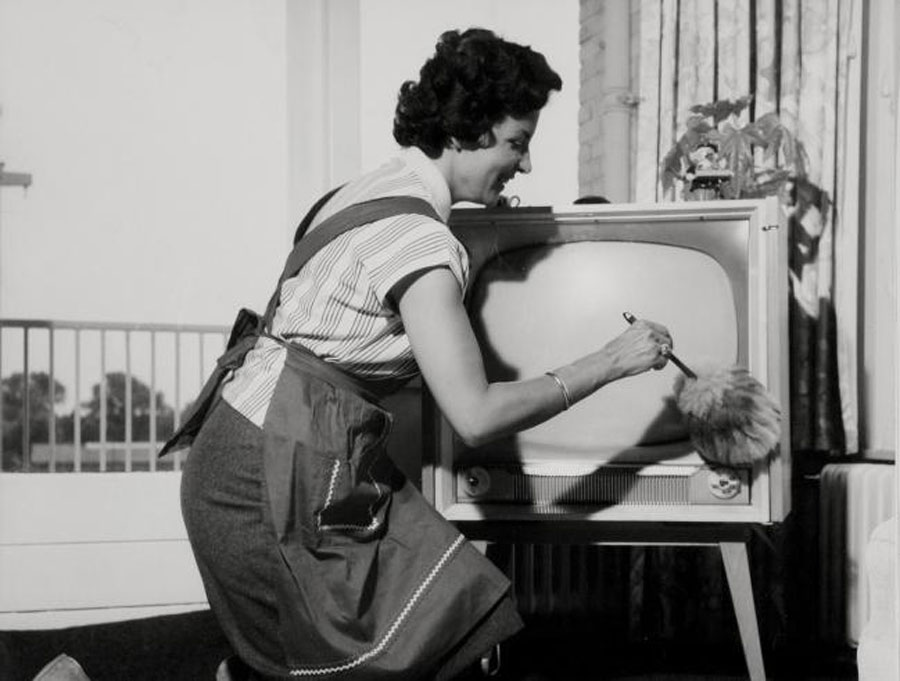 Kindle
We love video here at Boing Boing—finding cool new works from talented directors and animators, curating weird old clips from days of yore, making original video, and sharing all of it with you here.
With that love in mind, we've launched a new page that presents all of those kinds of video, along with some of what you can see on our in-flight TV channel on Virgin America Airlines.
At Boing Boing Video (boingboing.net/video), you'll see this: a collection of all the posts we publish that contain video.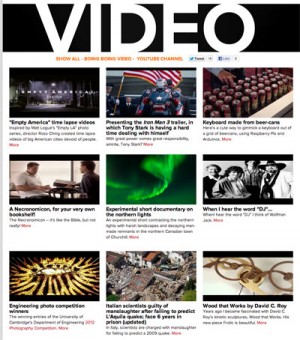 Our new video hub handily gathers together all of the cool stuff we find online every day. Cats with stuff on their heads, human rights documentaries, steampunk parties, all of the eclectic things you love about Boing Boing, in video form.
We'll also include playlists detailing what's on the Boing Boing Virgin America channel (currently updated every two months).
Some of what you'll see here will be original shorts we've produced ourselves, like Rob's genius "Game Deaths," Mark's awesome videos about DIY culture, excuses to flaunt my Breaking Bad obsession, and some of the best of our old Boing Boing TV productions from 2007-2010.
Check it out—the all-new Boing Boing Video!
Boing Boing editor/partner and tech culture journalist Xeni Jardin hosts and produces Boing Boing's in-flight TV channel on Virgin America airlines (#10 on the dial), and writes about living with breast cancer. Diagnosed in 2011. @xeni on Twitter. email: xeni@boingboing.net.
More at Boing Boing