Kindle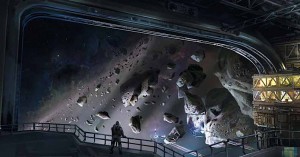 Awakening: The Art of Halo 4
is a new book that features never-before-seen concept art, sketches, and character designs from the upcoming game.
Awakening: The Art of Halo 4 is a very special collection of concept art, sketches, and artists' commentary that highlights the imagination and creative vision of 343 Industries. From the expanses of the Forerunner shield world Requiem to the minutiae of the UNSC Battle Rifle, Awakening: The Art of Halo 4 reveals every spectacular element of the game.

Experience the vastness of the UNSC Infinity—the largest and most powerful vessel ever employed by the UNSC—as it encounters the stranded Master Chief and Cortana. Take a first look at a new breed of super- soldier, the Spartan IV, and discover an array of Promethean enemies.

This vital edition is a special look inside the creative process as 343 Industries expands the Halo universe with the characters, locations, and surprises of Halo 4.

Awakening: The Art of Halo 4