Read more at Boing Boing
Read more at Boing Boing
Read more at Boing Boing
---
Channelx99, a poster on the overclock.net forums, says that the Razer Naga gaming mouse comes with special drivers that require your computer to be connected to the Internet at all times in order to play -- and this means that the mouse was useless when it was first plugged in, because Razer's servers were down.
---
Short film for the reunited Afghan Whigs' Miles Iz Ded, the hidden track on their 1992 LP Congregation.
---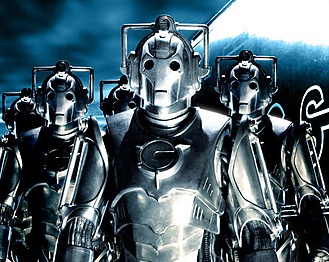 We learned a while back that author Neil Gaiman would be returning to Doctor Who to write a follow-up to his Hugo Award-winning episode, "The Doctor's Wife." And now we know a little bit more about what he'll be writing about -- one of the series' most classic villains, the Cybermen, will be brought back by Gaiman for an episode later this season!