Kindle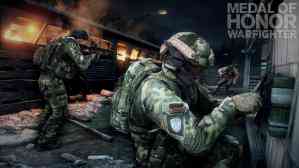 Seven members of the US Navy's highly secretive SEAL Team 6, one of whom was part of the mission to kill Osama bin Laden,
have been punished for disclosing classified information to game maker Electronic Arts
. Four other SEALs are under investigation for similar alleged violations. They said to have given classified information to EA, for the game "Medal of Honor: Warfighter."
Boing Boing editor/partner and tech culture journalist Xeni Jardin hosts and produces Boing Boing's in-flight TV channel on Virgin America airlines (#10 on the dial), and writes about living with breast cancer. Diagnosed in 2011. @xeni on Twitter. email: xeni@boingboing.net.
More at Boing Boing